Introduction:
December has finally arrived, the month of Christmas trees, snow, thick jackets and warm scarves! Hmm no, maybe in the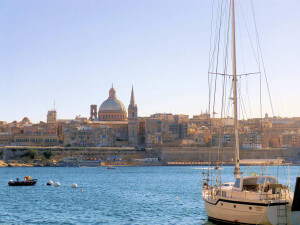 rest of Europe but not in Malta. Yes! Believe it or not, Malta can still be quite warm in this time of the year. One could even expect temperatures n the 20's, and unfortunately for us, it has never snowed in Malta. So how does Christmas in the sun by the sea-side sound?
During this time of the year (similar to the month of November), the weather could be somewhat differ from day to day. We experience colder days that with rain, thunder and cold air, totally different from the previous sunny weeks, however this never seems to last long on these islands.
Christmas Spirit
Despite our good weather, the month of December is all about Christmas. Streets and roundabouts are decorated with Christmas lights and different festive decorations, whilst some houses are decorated from top to bottom with lights around every window and every door.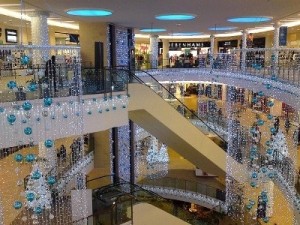 Shopping booms as in other countries, with Valletta and Sliema being the most popular for Christmas shopping. The main street of Valletta, Republic Street, is beautifully decorated with lights and tinsel all along the street attracting thousands of people every day for Christmas shopping.
The Point shopping mall in Sliema is Malta's largest shopping complex, where hundreds of people shop there every day. During the month of December this complex is transformed into a Christmas wonderland (picture left).
Theatre:
In December one can see different Christmas plays, some in English others in Maltese. A very popular event is the Christmas pantomime which is a very puular tradtion in Malta especialy for young families. It's incredible how they take a classic children's story and transform it into a Christmas fairy tale! This year is Merry Poppins and Pinocchio.
Traditional Christmas Food:
Christmas time is a time for spoiling oneself with food and drink. Here in Malta during the festive season you can very easily indulge yourself with different Christmas desserts such as minced pies, Christmas log, Treacle rings or 'Qaghaq tal-Ghasel',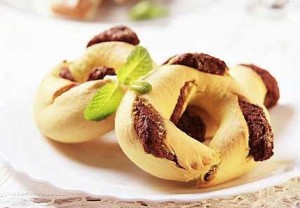 Maltese Christmas pudding and of course the traditional 'Pannettone'. Any will do after a lavish meal 😉
Nevertheless during the month of December spirits are high, families come together and people exchange gifts in the time for giving. After all, it's the season to be jolly… trah lah lah lah lah – lah lah lah lah! 🙂