Tag Archives:
music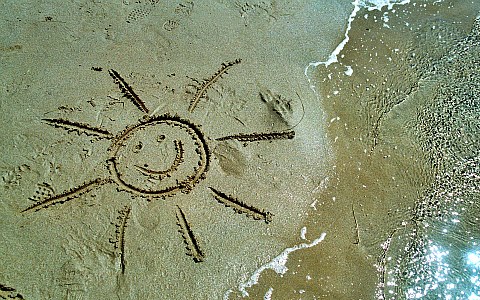 The month of August is one of the hottest months that Malta has to offer, but despite the immense heat, there is still a lot of buzz that goes on here. Thousands of tourists visit the islands of Malta every day, so we must do our very best to keep our fellow visitors entertained and happy. Sun, sea and sand are not always enough, so this is a brief sample of upcoming events this month. 😀
Village feasts in Malta are a very traditional and meaning full experience. Being a catholic island Malta is a highly religious society. Although they run all year round, most are celebrated during the summer months with the most popular falling during the month of August. These feasts are the celebration towards the patron saint of that village. In these feasts one will find immensely decorated churches with streets and light decorations. Food and drink stalls at every corner and of course the spectacular firework display. Fireworks in Malta are very important as each village always tries to compete with its neighbouring village. Basically the louder and brighter, the better. The three most popular feats during the month of August are on the
6th Thursday – Transfiguration of Our Lord, celebrated in Lija
15th Saturday – The Assumption of Our Lady, celebrated in Mqabba, Qrendi, Mosta, Gudja, H'Attard, Ghaxaq, Birkirkara, Victoria (Gozo)
30th Sunday – The feast of St Julian, celebrated in St. Julians'
 Delicata wine festival 06-09.08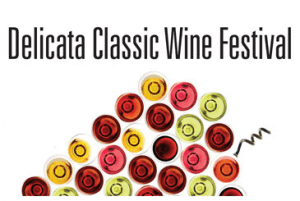 The Delicata Classic Wine Festival, Malta's greatest wine event is back for its 14th year, at the Upper Barrakka Gardens in Valletta on 6, 7, 8 and 9th August 2015, from 7.00pm until midnight. With free entrance one must simply purchase a wristband which will allow you to taste up to 20 different wines, including a wide range of award winning D.O.K. Malta and Gozo quality wine brands, all produced from a number of locally grown grapes varieties. There will also be a variety of different tasty food, all for your choosing and live entertainment for the whole family.
Bob Sinclair (café del mar) 09.08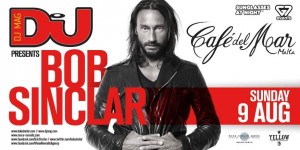 That's right, none other than Bob Sinclar. The man who put the groove back onto the dance floor, from the deep and soulful beats, or the near-obsession with reggae and dance hall that has filled his production work of late.
This fantastic party will be held at the outstanding and finest open-air seaside venue, Café del mar. With its stunning sunset views and its vibrant music scene this will make your stay to this Mediterranean gem one to remember.
Yes ladies and gentlemen, it's that time of the year again. The crazy and all out creamfields is here with an outstanding line up including some of the best world renowned DJs. This year's creamfields will be held  at the MFCC, towards the centre of Malta. This arena can host up to 10, 000 people with previous guest DJ, David Guetta performing a super live  show.
This summer will certainly be one to remember as these outstanding DJs will certainly bring the house down. Definitely something to look forward to this summer!
Summer carnival (Bugibba) 22/23.08
Carnival floats push their way through the main streets of Bugibba and Qawra once again this summer as the Malta Summer Carnival returns to one of the island's main tourism hotspots.
The summer carnival is a down scale version of the gigantic February Carnival. The Malta Summer Carnival aims to give tourists a taste of the Carnival tradition and culture in Malta, affording a glimpse of the burst of life and colour that is Carnival in Malta.
This will be held in the main square in Bugibba with a grand spectacle of floats, decorated maskaruni, dance companies, crafts exhibitions and it will also include the traditional ġostra.
Leave your Comments