Tag Archives:
language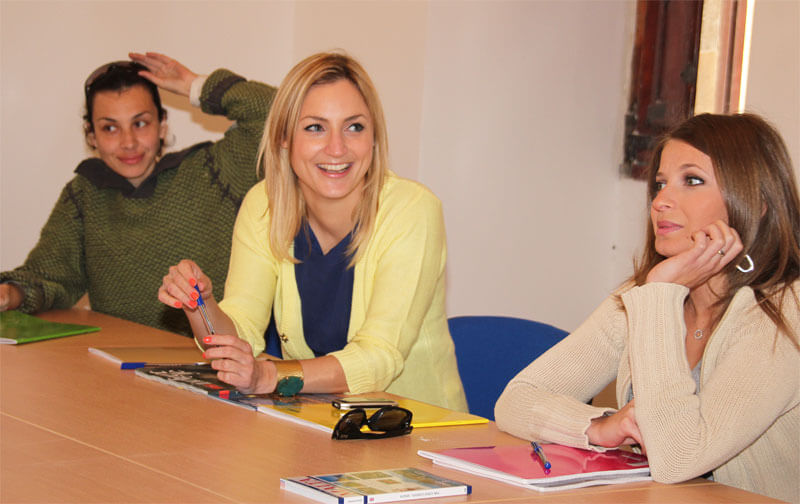 Difficulty
Low
Medium
High
A1
A2
B1
B2
C1
C2
| | |
| --- | --- |
|   |   |
| Go straight on | Take the second right |
|   |   |
| Turn right into East Street | Go past the shop |
|   |   |
| It's on the right | Turn left into West Street |
|   |   |
| It's on the left | Go down South Street until the end |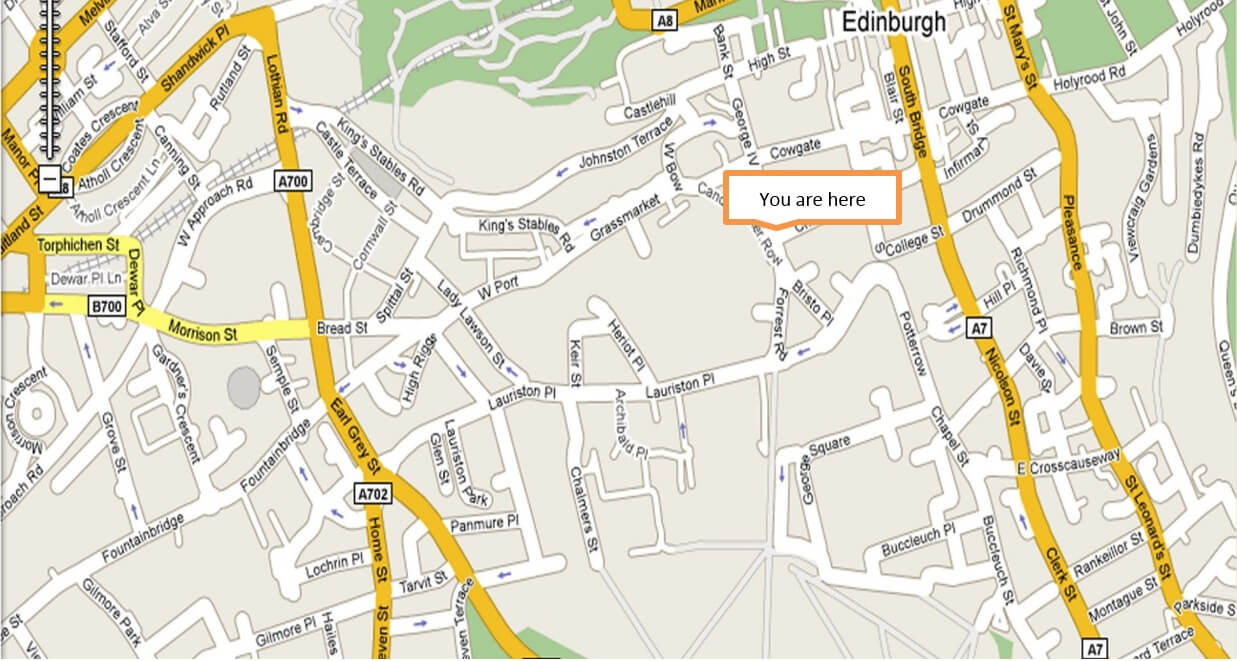 Choose the correct direction to get from Forrest Road to St. Leonard's Street.
You are at the beginning of Forrest Road.
1. ______________ Forrest Road.
2. ______________ Bristo Place.
3. ______________ Forrest Road until the end.
4. ______________ into Lauriston Place (think about where you are looking!).
5. ______________ and ______________ into Potterrow.
6. ______________ until you arrive at E Crosscauseway. It's the second left.
7. ______________ until the end.
You are at St. Leonard's Street.
Leave your Comments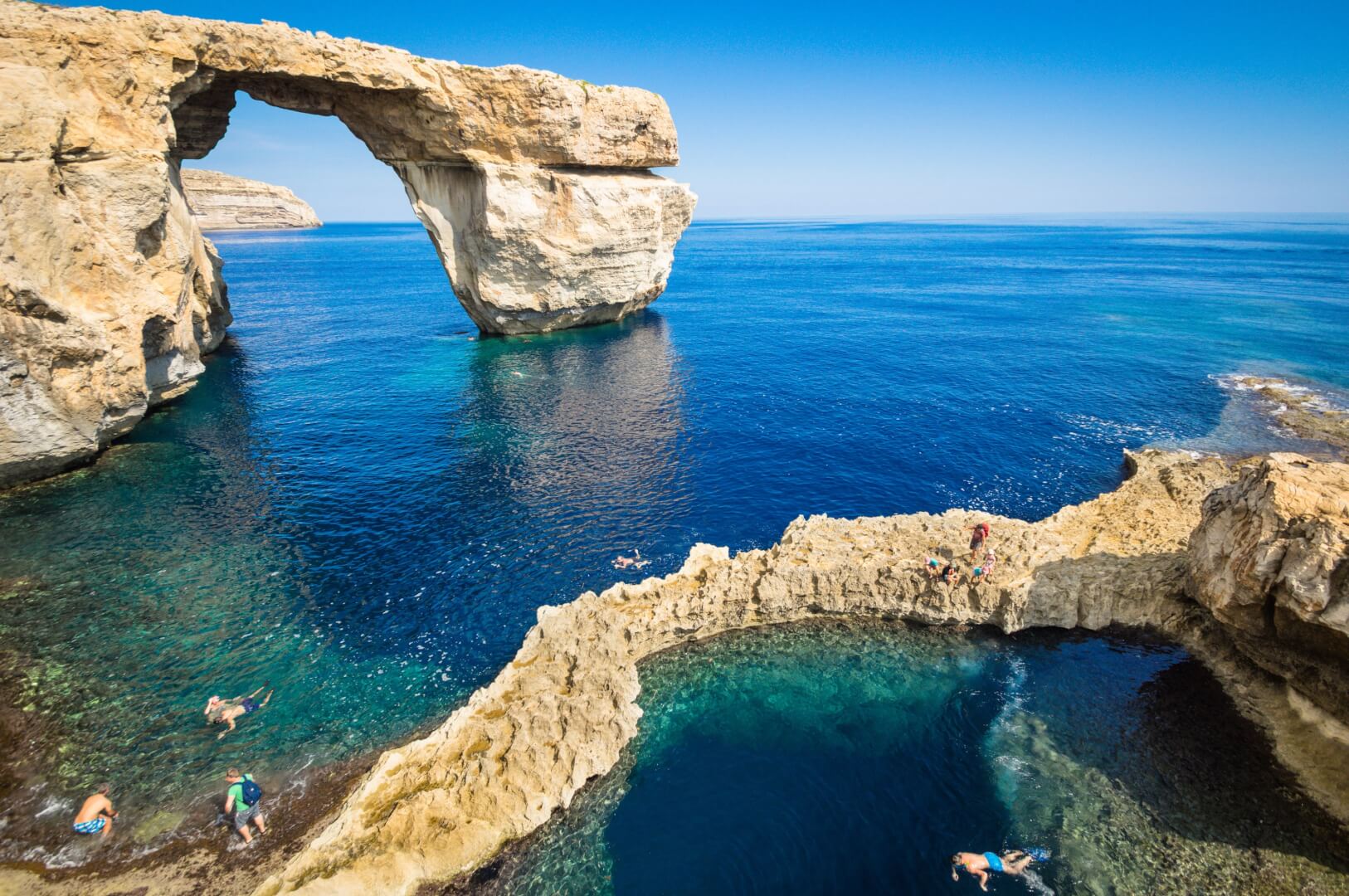 Finally spring has arrived over the islands of Malta and Gozo. As the beautiful Mediterranean sun warms our islands and the clouds and rain whisper away, it is now the ideal time to spend your days discovering the islands of Malta. Malta and Gozo are full of history, from ancient temples to medieval churches.
Once a week together with our students, we leave the sanctuary of St.Julians and head out to a historical site around Malta, be it a UNESCO world heritage site, like Valletta or even magnificent buildings.  Students may even opt to visit some of these places by them selves in their own free time. Here is your chance to witness some of these sites together with Maltalingua.
These are our top sites.
Valletta, 
 The City of Valletta was officially recognised as a World Heritage Site by UNESCO in 1980. World War II left major scars on the city; particularly the  demolition of The Royal Opera House, which is now used as an open air theatre. Valletta also houses many museums, historical fortifications and war  rooms.
Mdina, 
 Mdina, "the silent city" is probably the oldest city in Malta, with evidence of settlements going back to over 4000BC. Mdina is another UNESCO world  heritage site, definitely worth visiting if given the opportunity. It is a city that is fortified within its walls that used to protect it from oncoming enemies  with many years of history within them. Museums, dungeons and the St.Paul's Cathedral can all be found within Mdina.
The Three Cities,
 The Three Cities is a collective description of the three fortified cities of Cospicua (Bormla), Vittoriosa (Birgu), and Senglea (Isla) on the Island of Malta.  These three cities are located just across the Grand Harbour of Valletta. Each of these cities host many unique buildings dating back hundreds of years  ago, including war shelters and museums.
Hagar Qim Temples,
 The Megalithic Temples of Malta are among the most ancient religious sites on Earth, described by the World Heritage Sites committee as "unique  architectural masterpieces". In 1992 UNESCO recognized Ħaġar Qim and four other Maltese megalithic structures as World Heritage Sites.
The Hypogeum,  
 The Hypogeum, literally meaning "underground" in Greek is thought to have been originally a sanctuary where in fact the remains of more than 7,000  individuals have been found here. This is definitely worth visiting as it is the only known prehistoric underground temple in the world!
Ggantija Temples,
 These mega temples, are one of the oldest pre-historic buildings in the world dating back over 5000 years, even older than the Pyramids of Egypt and  Stone Henge. These mega temples are super impressive especially when one imagines that these huge rocks where built by men, said to have been God  like men.
Cittadella (Gozo),
 The Cittadella, also known as the Citadel, is a small fortified city which lies in the heart of Victoria on the island of Gozo. The area has been inhabited  since the Bronze Age, and in the Medieval era it was known as the Gran Castello. The Cittadella has been on Malta's tentative list of UNESCO World  Heritage Sites since 1998.
San Anton Gardens,
 San Anton Palace is a palace located in Attard and is the official residence of the President of Malta. This was once the private estate of the Knight  Antoine de Paule where he planned the villa on generous proportions so as to provide accommodation for his guests and domestic staff. This Palace is  well known for its lush gardens year round.
The Mosta Dome,
 This dome is famous for two things. Firstly the fact that it is the third largest unsupported dome in Europe and secondly for the fact that during the  second world war, a bomb was dropt on the church, but it did not detonate. This bomb can be found on display at the church.
Leave your Comments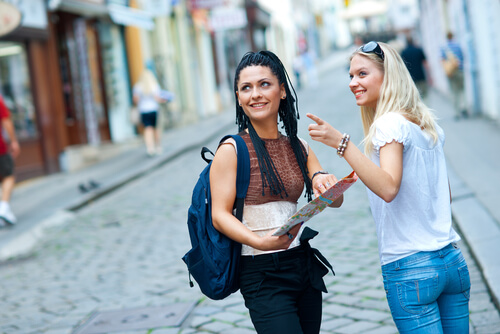 Ahhh English. Simple, without accents, and widely spoken. Easy to learn at a basic level, a bit more difficult when it comes to slanging with your new mates. Why learn English you ask? Well, it's everywhere! Almost every educated person the world over has at least taken an English class at one time in their life, and it's for good reason. English is the new lengua franca and the most widely used language internationally when it comes to both business and leisure.
I was lucky enough to be born in the good ole' US of A (maybe not so lucky), but regardless, the official language of my home country is of course, English. Growing up, I traveled mostly within the country, but when I made it to university and had the opportunity to hop overseas, I was pretty shocked to see how pervasive my native tongue really was on menus, street signs, websites, etc. (maybe a bit lucky)
Don't believe me? Head to a hostel, and tell me what the people from Germany are speaking to the people from Japan. I've even seen people from non-native English speaking countries get mad at shop owners and servers in restaurants when they don't speak any English!
 There is a need for a de facto "common" language, and that language these days is most definitely English, I'm just lucky enough that it happens to be my mother tongue (phew). So, if you're considering learning another language that will not only be rather easy to do so, make your traveling experiences more …communicative, and help open doors for you in the professional world, then consider English rather than Swahili for your next linguistic endeavor  (Swahili would still be cool  to learn though!).
This was a guest post from Jeremy of TopSpotTravel.com
Leave your Comments