Tag Archives:
pub crawl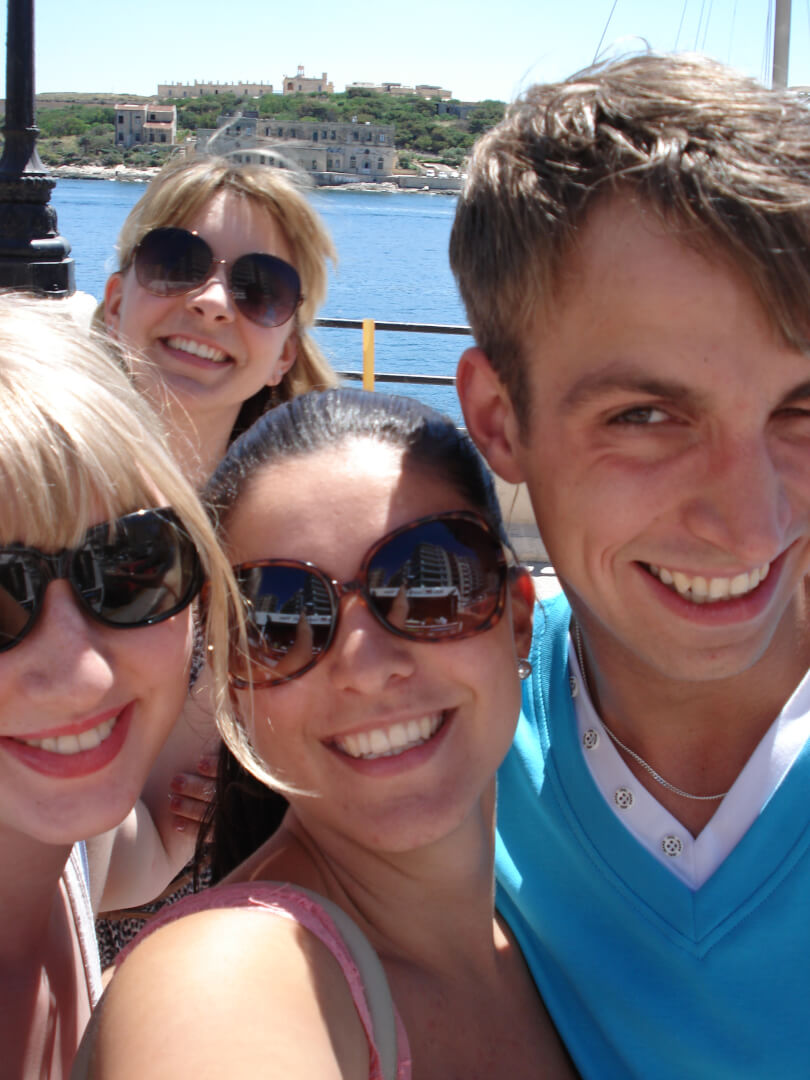 Memorable
After arriving in Malta at the start of March 2012, Malta has given memories that shall be cherished for many years to come. Not only was it about moving from London to a new country, it was about being part of a team to start a brand new project and open the latest English Language School, called Maltalingua.
In the space of a few weeks, we managed to complete all of the finer details which had been in preparation since January. The school was ready, we had the desks and chairs, the books had been delivered and our teachers had been recruited, and we were eagerly awaiting our first arrivals.
Atmosphere
On 2 April 2012 we warmly welcomed our first students through the door. Now the school had come alive, and since then more than 500 students from more than 15 different countries have studied at Maltalingua. Some have chosen General English, other have preferred Business English and those looking to study at university abroad have taken our IELTS Preparation course. However, the one thing that they have all shared is the vibrant community.
Students are invited to taste Maltese food at the weekly welcome party on the rooftop by our private pool, and take part in the social activities programme, including sports, culture and evening activities, all in the company of our teachers. Perhaps some of the most memorable have been the fireworks in Valletta and the melodic sounds of the karaoke night in St Julians with over 50 students and teachers!
Location
Maltalingua is situated in St Julians, which is arguably the most popular destination for English Language students in the Maltese Islands. With over 300 days of sunshine and approximately 70,000 English language students arriving in Malta every year, it has been a pleasure to experience the Maltese atmosphere from such a great location.
Not only that, the school is based in a traditional and charming Maltese building with character and personality. The building has been tastefully renovated to offer modern classrooms, and as the school has grown, the classrooms and the facilities have improved too, including the addition of a self-study room and a library.
Teaching
At Maltalingua we have developed a detailed teaching programme with the latest materials. However, the credit for our students' classroom experience must also be given to our staff. We are fortunate to have a great team of qualified teachers, who care about the students and provide the opportunity for them to develop and practise their language skills in a welcoming environment. They have received a lot of good feedback and some are still in touch with previous students, and the memory lives on.
And next…
After an amazing first year, we have welcomed 2013 with open arms, with new goals, new ambitions and the same enthusiasm. Perhaps some of the most exciting projects are the addition of two more classrooms to our school in St Julians and the introduction of the brand new junior programme (aged 12-17) which is due to start in March.
We would like to express our gratitude to previous students for choosing Maltalingua and look forward to welcoming them and new students in the future.
Michael Brewster
Director of Studies
Leave your Comments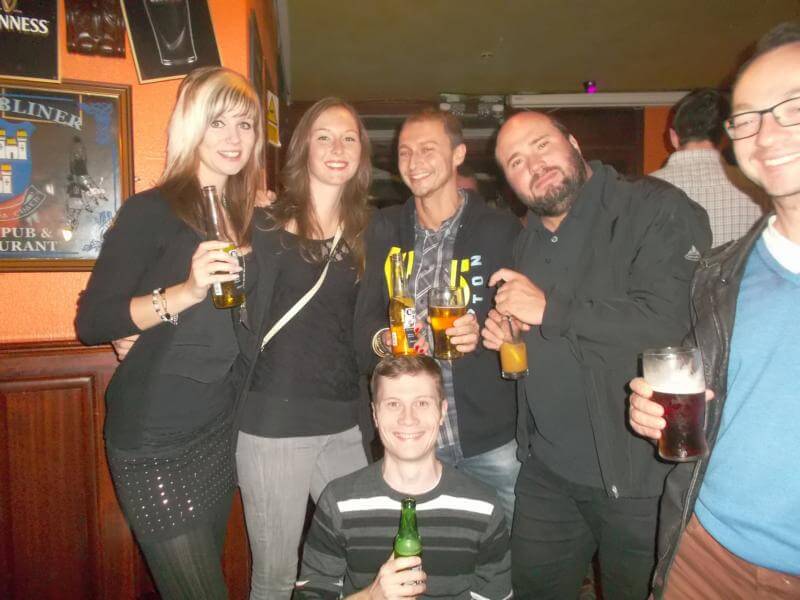 After a great mixture of social activities to explore Maltese culture, another to try Maltese food, and another to develop English pronunciation, it was time to have a relaxing evening down the pub – well at a few pubs to be precise for the Maltalingua pub crawl.
We met at the school, and then went down to the LOVE monument in Spinola Bay to collect Andre, Michael and Jens. It was a nice mixture of new and existing students and Igli, who was coming out for one last farewell. Although the intention was to go from one bar to another, a couple of students were feeling peckish, so we first choose a place where we could eat and drink to kill two birds with one stone.
Everyone was happy with the choice. Some opted to resume their beer drinking, while others preferred to quiet down their stomach grumbles with food… accompanied by beer, of course!  Then we moved on to the next place and the next… but throughout the night, the pub crawl was of course, complemented with a generous serving of English language practice, a few helpings of error correction by myself, and promises to stay in touch in the future.
Written by: Michaela Griscti
Leave your Comments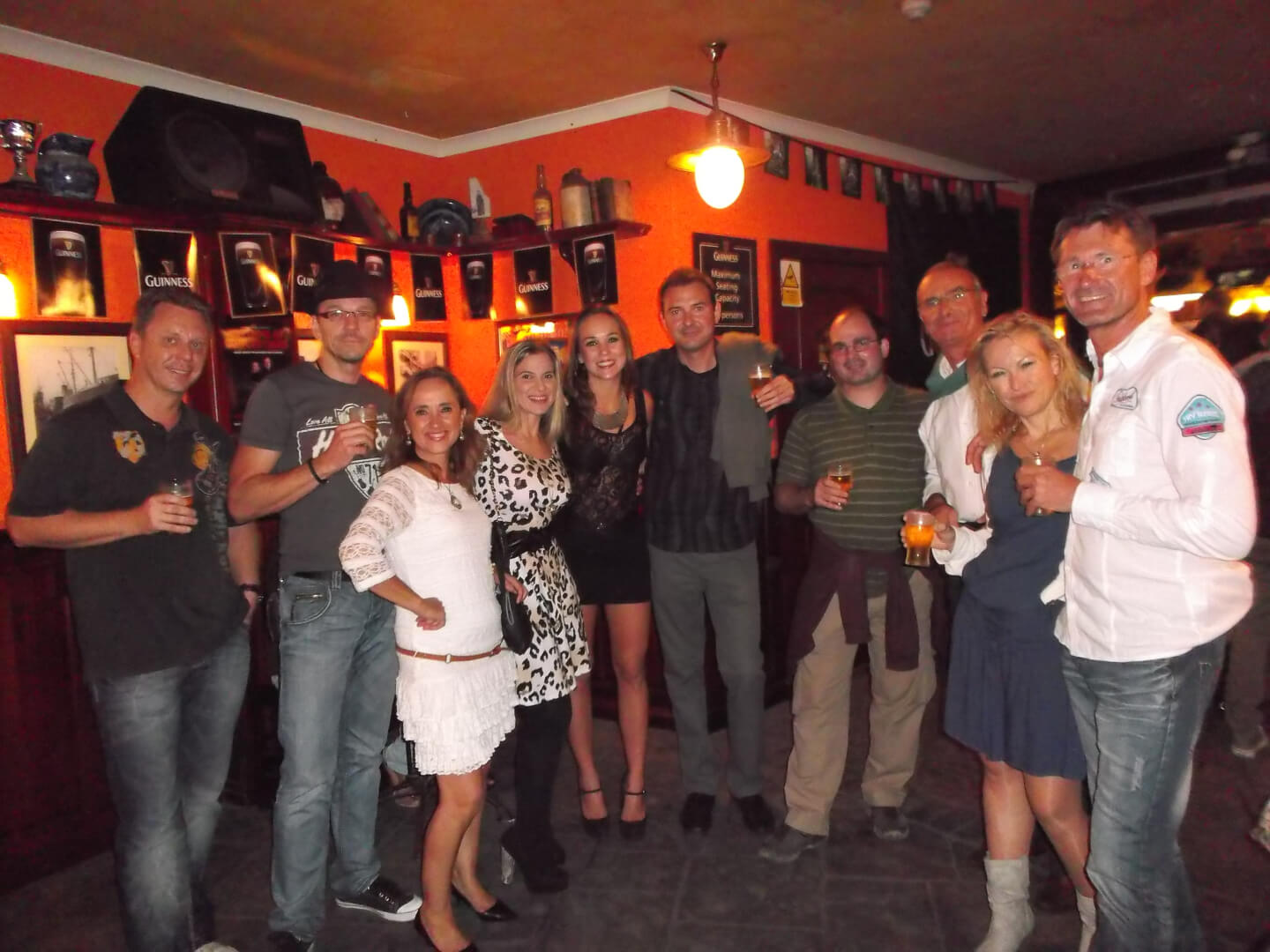 Although our original plan was to go to the cinema, there was a unanimous decision to go for a Pub Crawl instead. There was no set plan as to where and when we wanted to go, but I guess that's always the beauty of spontaneity!
After meeting a bunch of students in front of our school, we decided to head off to the nearest pub. We started with the chitchat and laughter, taking photos, and of course, drinking beer.  Some chatted about the past week and general small talk, whilst others preferred a deeper topic of conversation and philosophised about life –could it be that the beer was already kicking in? Perhaps! Either way, we were all enjoying ourselves a lot.
At one point Pura decided to join in with the photo-taking fun, only to realise that she had forgotten her camera battery in her apartment! Two hours passed in the blink of an eye, so everyone decided it was time to go to another pub to change the scenery of things.
We popped into an Irish pub in which the atmosphere was welcoming and everyone felt right at home, which was a suitable setting for us to resume our beer drinking and photo-taking. What's more, Katrin and James gave us a surprise visit, and added to the fun and banter.
After an hour or so, everyone felt the need to change the scenery again, so we started walking to Paceville. Everyone wanted to go to a Shisha bar, where we all sat down on sizeable cushions and enjoyed the relaxing music. Many conversations later we decided to call it a night. I did have a bitter sweet feeling though, because it was the last week of quite a few students, and I had to bid them farewell and hope we will keep in touch and that our paths will cross again in the future.
written by Michaela Griscti
Leave your Comments