Tag Archives:
gozo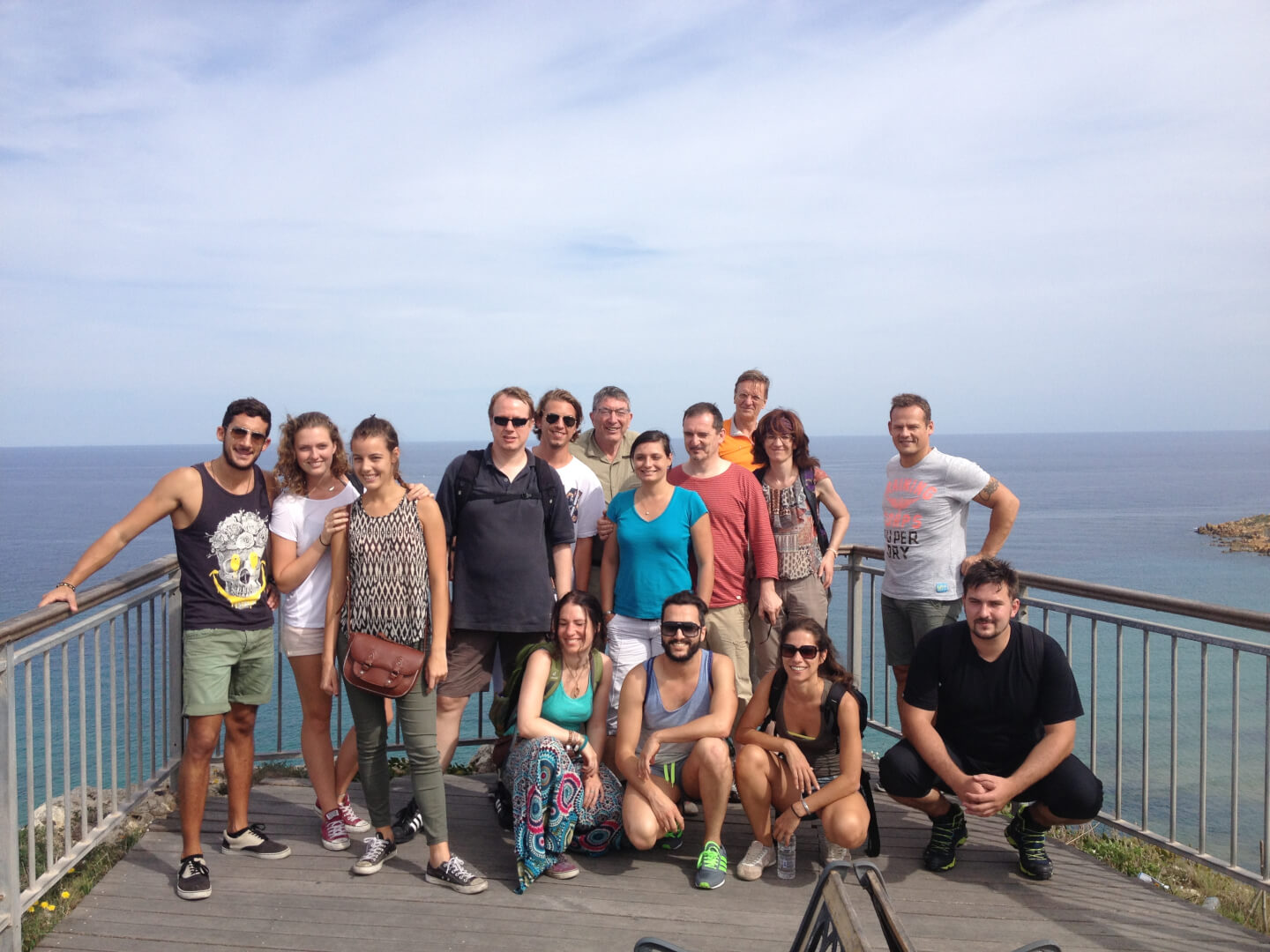 Waking up at 8 o'clock is never easy, especially on a Saturday. However, last Saturday it had to be done. Shortly after my early rise I was walking towards our meeting point with a fresh baguette in one hand and a coffee in the other.  The students greeted me with a very faint "good morning".  As I said, it's never easy in the morning.  Our promised transport was bang on time, we jumped in the van and off we went. After leaving St. Julian's we made our way to the very north of Malta, to a harbour called Cirkewwa, where we caught the ferry to Malta's sister island Gozo.
We couldn't have asked for better weather that day; sunshine, light clouds and a gentle breeze made the temperature just so.  Arriving in Gozo harbour we were greeted by a man who drove us to the quad bike office. After filling in some paper work and being taught how to drive the quads, we hopped on and set off for what would be a fantastic day.
For many of the students it was their first time driving a quad. It was mine too. The feeling is totally awesome! You have a sense of freedom like driving a motor bike, but also some of the safety of a car.
Gozo is a beautiful little island. Shortly after leaving we descended into a steep valley where we stopped at different intervals to smell some unique Maltese plants or to see a very old chapel in the middle of an abandoned road. 
Coming out of the valley we made our way to the very top of Ramla Bay where we stopped for a while. Walking around, the students took photos of the great panoramic views and, of course, each other. Shortly after, we hopped back on and set off again. This time we had a longer more relaxed drive, enjoying the immensely beautiful scenery. Gozo is littered with many valleys, small hills, terraced fields and very little roads perfect for quad biking.
All in all, the students and myself had a really great time. Not only spending time together, but also having new experiences and creating memories that will be cherished for a long time.
Do you have a great memory of a Maltalingua activity? Leave a comment and tell us about it!
Leave your Comments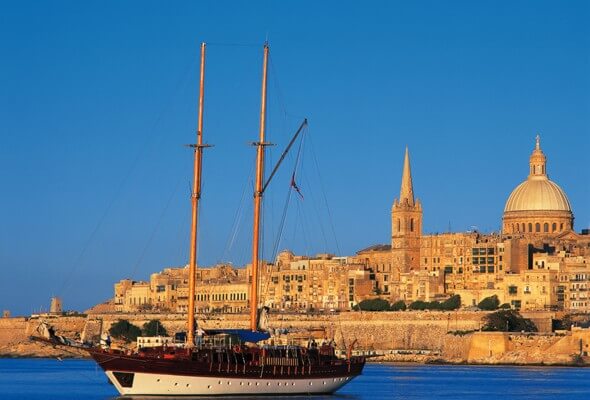 August is really a time of true relaxation here in Malta. In this month we have celebrations both in modern style with famous DJs performing live concerts, as well as religious beliefs still being celebrated in traditional ways.
Culture:
Being a Christian community, the Maltese people highly believe in the patron saint of their village. One of the largest feasts celebrated here in Malta is the feast of the assumption of Our Lady, (Santa Maria). This feast falls on the 15th of August which this year will fall on a Friday. This is also a public holiday which gives the opportunity for locals and foreigners alike to have a long weekend break, many of which go to Gozo.
Gozo:
Gozo is Malta's main sister island which is just 25 minutes away by ferry from the north harbour of Malta. Many Maltese like to visit Gozo for a long weekend such as Santa Maria. Gozo is about one third the size of Malta and is also far less built up. It is a beautiful island surrounded by green countryside and hills, also offering spectacular beaches scattered along its coasts, perfect for diving and even walking or biking in the cooler months.
Music: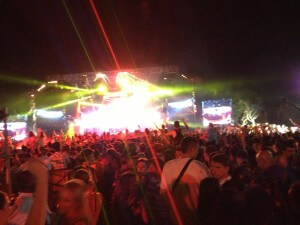 For some, August is the last month of their summer holidays as many people get back to work some-time in September. So to finish off their summer holidays Malta give worldwide artists the opportunity to perform live concerts, one of which this year is THE PRODIGY.
Festivals: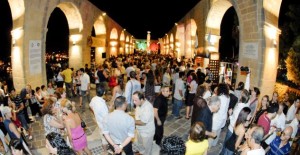 The classic wine festival is taking place and has been for 13 years now. Locals and foreigners are given the opportunity to become wine tasters for just one magical night whilst enjoying good food and live entertainment. This event is situated at the beautiful Upper Barrakka gardens overlooking the magnificent grand harbour of Malta.
Other festivals are also organized, one of which this year is the Magic Island festival. A four day long festival taking place from the 21st to the 24th of this month. This festival is all about electronic and jazzy swing music coming together, creating one spectacular genre.
Leave your Comments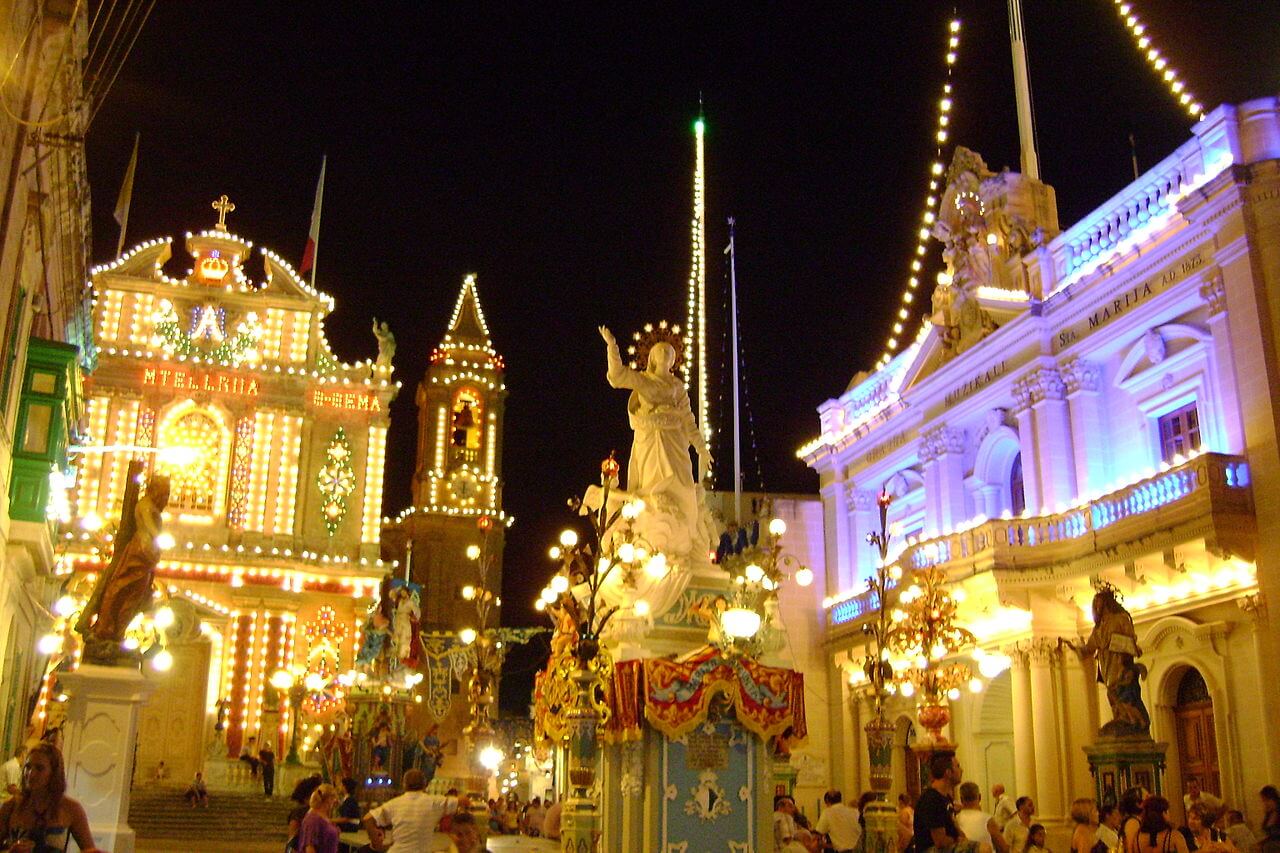 Whether you're on a budget or simply looking for a good value way to spend an afternoon, here are some of Malta's highlights which can be explored for under €10.
Village Festa (Free admission)
Every village celebrate their patron saint day with a party and this provides a unique opportunity for you to mingle with the locals, practise your English and experience first-hand some local Maltese culture and tradition. And no Maltese party would be complete without local music, food and, of course, fireworks!
Azure Window (Free admission)
The Azure Window is one of Malta's natural beauty spots and is a spectacular example of nature's power and splendour, the sea having eroded the rock into a stunning arch shape.
National Museum of Fine Arts (€5 admission)
In an area of Valletta known for its wine bars and café culture, the Museum of Fine Arts is situated in a building dating back to the 16th century and showcases some of the most diverse paintings spanning eras from medieval to contemporary.
Museum of Archaeology (€8 admission)
Situated in another of the island's many historical buildings, the Museum of Archaeology showcases finds from Gozo's history and provides a fascinating insight into the island's archaeological past.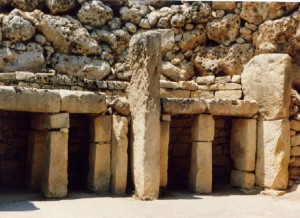 Ggantija Temples (€8 admission)
Dating back to 3,500 BC, the spectacular Ggantija Temples ('place of giants') is the oldest, and best preserved, free-standing structure in the world.
Open Air Markets (Free admission)
Almost every town in Malta has a market; an opportunity for locals to catch up with each other and for visitors to buy some of the island's local produce and souvenirs to take home. Why not strike up a conversation with some of the locals – an ideal way to practise your English skills!
Leave your Comments