August is really a time of true relaxation here in Malta. In this month we have celebrations both in modern style with famous DJs performing live concerts, as well as religious beliefs still being celebrated in traditional ways.
Culture:
Being a Christian community, the Maltese people highly believe in the patron saint of their village. One of the largest feasts celebrated here in Malta is the feast of the assumption of Our Lady, (Santa Maria). This feast falls on the 15th of August which this year will fall on a Friday. This is also a public holiday which gives the opportunity for locals and foreigners alike to have a long weekend break, many of which go to Gozo.
Gozo:
Gozo is Malta's main sister island which is just 25 minutes away by ferry from the north harbour of Malta. Many Maltese like to visit Gozo for a long weekend such as Santa Maria. Gozo is about one third the size of Malta and is also far less built up. It is a beautiful island surrounded by green countryside and hills, also offering spectacular beaches scattered along its coasts, perfect for diving and even walking or biking in the cooler months.
Music: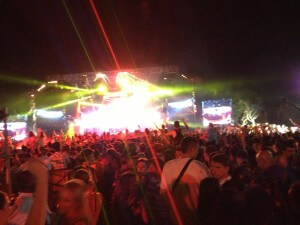 For some, August is the last month of their summer holidays as many people get back to work some-time in September. So to finish off their summer holidays Malta give worldwide artists the opportunity to perform live concerts, one of which this year is THE PRODIGY.
Festivals: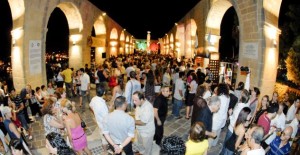 The classic wine festival is taking place and has been for 13 years now. Locals and foreigners are given the opportunity to become wine tasters for just one magical night whilst enjoying good food and live entertainment. This event is situated at the beautiful Upper Barrakka gardens overlooking the magnificent grand harbour of Malta.
Other festivals are also organized, one of which this year is the Magic Island festival. A four day long festival taking place from the 21st to the 24th of this month. This festival is all about electronic and jazzy swing music coming together, creating one spectacular genre.