June, the beginning of summer time here in Malta : ). Malta is very well re-known for its scorching summer sun with temperatures reaching in the mid 30s and above and it also hardly ever rains during the summer months.
For these reasons Malta turns into a Mediterranean paradise, attracting visitors from all four corners, with its main attractions being the sun, sea, sand and naturally learning English : )

Malta is littered with various blue flag beaches and bays all having different characteristics and landscapes. Popular beaches such as Mellieha Bay and Golden Bay can be found in the north of Malta, whilst rock pools and bays can be found in the south and all over the islands. Most beaches in Malta offer the opportunity to partake in a wide variety of watersports, such as jet skiing, diving, windsurfing, sailing, canoeing, paddle boating, and much more. Beach BBQ's are also organized on various beaches for private events or even beach parties.
Speaking of parties, Malta is not far off when it comes to offering some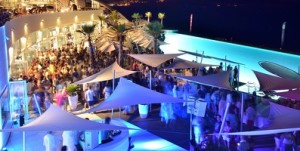 of the best summer parties. Boat parties that take you out into the open water until the sun sets over the red sky and some of the best pool parties in some of the best venues Malta has to offer. Pool parties are increasing in popularity over recent years with private events and parties taking place in such venues.
The night life here in Malta is something not to miss, with St.Julians (Paceville) being the star attraction and Valletta increasing in popularity over the past few years, bringing back the life it (Valletta) once had many years ago.
One of the most popular upcoming events this June will be the Earth Garden festival held from the 5th till the 6th of June.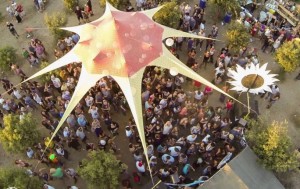 This three day event takes place in central Malta, in a remote village called Ta' Qali, where hundreds of people visit to see what its all about.
Earth Garden is all about up-and-coming artists, some of the best local productions and a good vibe. A variety of activities are also organised such as exhibited art installations, sculptures, and photographic works and also street drama performances. Various genres of music are played, including tribal music, bands, reggae and also electro swing. This is start to the summer life here in Malta : )
Another key event taking place that same weekend is Rockastra, being held in Victoria, Gozo. This will be the third edition of Rockastra, a spectacular concert of rock music featuring some of the leading local singers and bands. The location of this event attracts many locals and foreigners to visit the little island of Gozo.