Malta has a very, very special family of guests heading to our shores this coming November. The British Royal family are coming to Malta in November for the opening of the Commonwealth Heads of Government Meeting (CHOGM).
The Queen will be accompanied by her husband Prince Philip, the Duke of Edinburgh; Prince Charles, the Prince of Wales; Camilla, the Duchess of Cornwall; Prince William, Duke of Cambridge; Catherine, Duchess of Cambridge and her two youngest grandchildren Prince George and Princess Charlotte.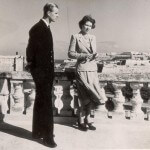 The CHOGM is an opportunity for leaders of Commonwealth countries to come together and discuss important issues and events. It gives them the chance to try to find common ground and address these issues and events with a united purpose.
This year the theme of the CHOGM is "Adding Global Value". The leaders hope to make progress towards creating a commonwealth where all young people have the chance to live "a life of liberty, dignity and prosperity."
The visit will be the monarch's return to CHOGM after she missed the last meeting in Colombo, Sri Lanka in 2013 – the first meeting she was unable to attend in 40 years.
The occasion has been further talked up due to the fact that almost the entire immediate royal family (albeit Prince Harry who is unable to attend due to being on duty) will be on the island at the same time, travelling together. This means security will be at its highest levels.
Malta is a special place for the Queen and Prince Philip. They lived here in their early married life between 1949 and 1951, when Elizabeth was a princess and Prince Philip was an officer in the Mediterranean Fleet.
Previously, Queen Elizabeth visited Malta in May 1954, November 1967, May 1992,  November 2005 (when Malta hosted CHOGM for the first time) and in November 2007 when she came here on what was called her 'second honeymoon' – marking the 60th anniversary of her marriage.
The Maltese are very strong admirers of the Royal Family and will certainly be out in the thousands to greet the Queen and her family. The exact time and date of the meeting haven't been released yet, but it's sure to be a great spectacle with a historic atmosphere.
Are you going to be at Maltalingua in November? Will you try to catch a glimpse of the Royal family? Let us know in the comments section below. We love it when our students get in touch!