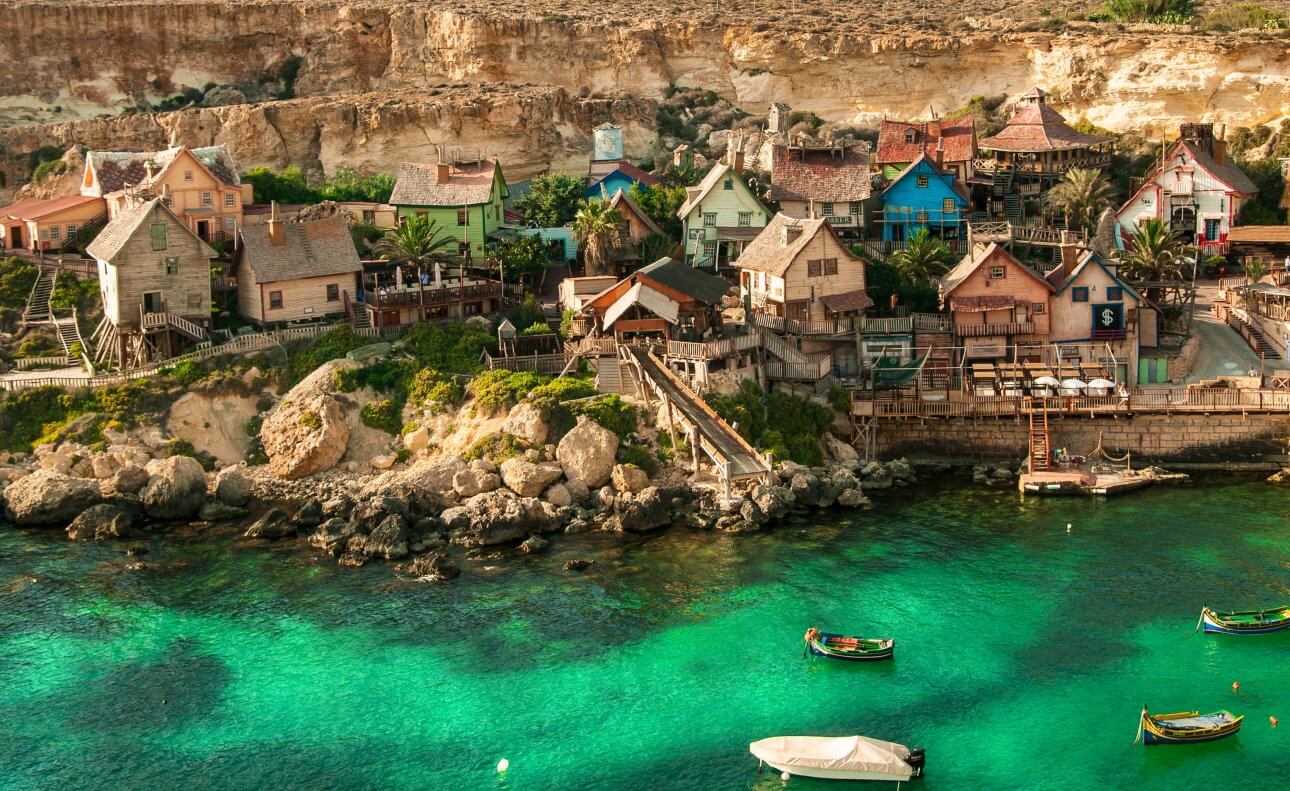 Did you know Popeye Village, also known as Sweethaven Village, was originally created as the set and filming location for the 1980 musical Popeye? It is now open to the public as a museum. It consists of a collection of wooden cottages in Anchor Bay, in the northwest of the island.
To tell the story of the construction of the village begins in June 1979. A construction team worked for seven months to build nineteen wooden buildings. Hundreds of logs and thousands of boards were imported from the Netherlands, while the shingles for the roofs came from Canada.
To protect the set from the tides during filming, a 60m breakwater was built around the mouth of Anchor Bay.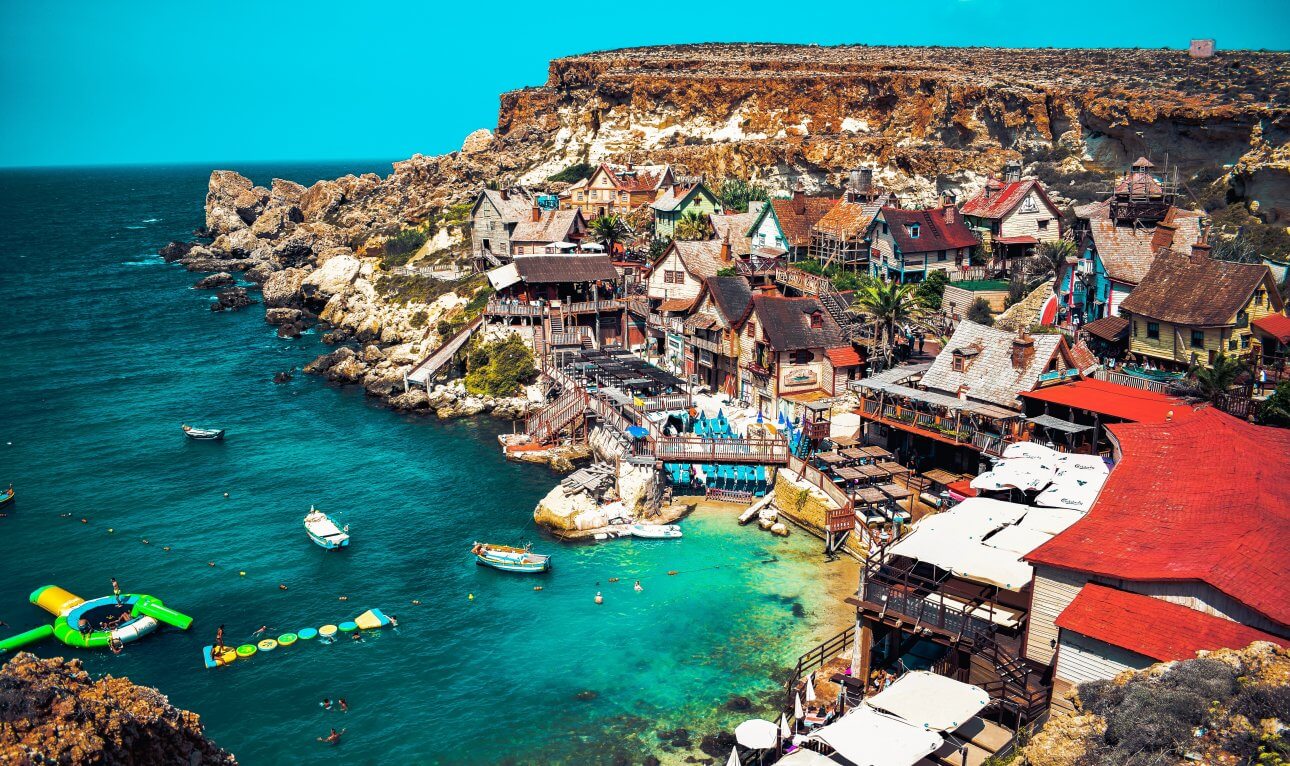 As well as being a film set, Popeye Village offers entertainment including shows, attractions, and museums. You can try your luck at mini-golf, or take a 15-minute boat ride (weather permitting) to see the area. You can also cool off by the pool and enjoy the sun terraces.
If you want to take a souvenir with you, you can stop at the local jewelers and take home one of these beautiful Maltese jewels.
Tickets and Opening hours :
9:30am – 4:30pm from November to March
9:30am – 5:30pm from April to June, September, and October
9:30am – 7pm in July and August
Tickets for the original Popeye Village are available at the gate. The maximum entrance fee is 15€ for adults and 12€ for children (3-12 years). Tickets are cheaper in winter.