Share
A report from your lovely group leader Nina:
What did I know about Malta before I got there? Not much! Nevertheless, after departing Munich Airport and while sitting in the plane several thoughts crossed my mind: what will the time over there be like, what about the kids?! What does working under the sun actually mean? Now I can say even though working as a group leader for a language school can be stressful at times, it is a lot of fun! So, here is a summary of the exciting and memorable two weeks which we had with the juniors.
On our first day in Malta we explored the north of this beautiful island. Although the weather was a bit rough and we were nearly blown away, we still got off the bus at Golden Bay and spent some time on the sandy beach – we even had a free skin exfoliation. After dinner we had our welcome party in the indoor pool area. Relaxing by the pool and playing water basketball helped us to get to know each other very quickly as we enjoyed our first evening away from home.
The next day we were taken to the capital city – Valletta. We had a great experience watching the Malta 5D show in the modern theatre. Afterwards, we enjoyed a thrilling treasure hunt in Valletta – with some stops at different shops where everyone could find their very own treasures.
On Wednesday evening we had the chance to go kart racing in Ta Qali in the heart of Malta. After the qualifying rounds we contested a thrilling competitive race. Surprisingly – and much to his brother's annoyance – one of our youngest students won!
The next day we visited Popeye Village. After a brief introduction we changed into costume and made our own Popeye movie. The highlight of this day however, was our evening activity – the boat party. From the most popular harbour of Sliema we departed for Saint Pauls Bay and had soft drinks and Maltese ftira in the middle of the sea. We danced and had a lot of fun until it was time to head back.
Our destination on Saturday was Mdina. After visiting the Mdina Dungeons we took a walk through the narrow streets of the 'silent city'. Finally we were rewarded with a stunning view over Malta and cake at Fontanella.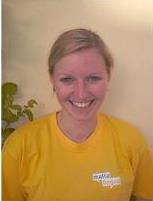 On our full day trip we took a boat to the small island of Comino. We marvelled at the famous blue lagoon which has the most crystal clear water you can find.
On sunny Sunday we packed our swimming trunks once again and did an excursion to Golden Bay – a whole day full of sunbathing, beach volleyball, beach soccer and for those who dared (and were forced) also swimming. In the evening we sat back, got comfy and ended the evening on a cozy note with a good English movie.
During our bowling session on Monday afternoon we tried to bowl strikes and  spares and plenty of pins were knocked down. After our sporting achievements we deserved the pizza party at Pizza Hut and thoroughly enjoyed our well-earned pizzas, soft drinks and ice cream.
We headed to Bugibba  to take part in Malta's first underwater safari of 2013. We were able to see what lies beneath the sea and this was truly amazing. From the observation keel we caught breath-taking underwater sights like fish darting in and out of crevices and floating jellyfish.
The very next day we continued with another sporting activity in a stunning setting – the always funny and traditional game of mini golf. In teams of 4 we tried to conquer the 18 holes in as few strokes as possible. We spent the entire Thursday afternoon at Tigne Point, a big shopping mall in Sliema where we were able to get rid of all our pocket money.
In the evening we could choose to either visit Bugibba by night, or enjoy a relaxable and social evening by playing computer games, table tennis and pool.  
Sadly, all good things must come to an end and the final day had arrived. We had to pack our suitcases all too soon. After relaxing in Kennedy Grove Park we were ready for our farewell party. Thunderous applause completed the picture show of the holiday and Rosi's piano performance. We danced to the beats of DJ Malte and friends far into the night and our bar staff Navid and Bernd provided us with tasty cocktails.  Our great evening had come to an end far too soon and we had to say goodbye to our new friends and to Malta.
These were without doubt two amazing weeks! Thanks to all the kids and staff of the school! You made this time so special and memorable.
Check out the gallery!
no images were found
Leave your Comments
Share
Maltalingua Junior Easter Programme – A Review

,