Share
An English course at Maltalingua wouldn't be complete without taking some time to explore the culture and nightlife of the island further. There is always something going on in Malta and May is no different! So here's a summary of some of the island's highlights to keep you occupied outside of your course.
Music
The third edition of the much anticipated Beland Music Festival takes place between the 10th and 17th May this year. This is a free event showcasing some of Malta's finest musicians so a perfect opportunity to experience Maltese culture firsthand. If you prefer British music, the Maria Mater Gratiae concert band are performing a wide range of genres in their 'Rule, Britannia' event on 12th May at Ħaż-Żabbar.
Jewellery Exhibition open until 26th May
The beautiful, historic  in the island's capital Valletta plays host to a collection of spectacular – and seldom seen in public – pieces of jewellery loaned from Maltese private and church collections. The exhibition started in March but you still have until the 26th May to enjoy these pieces.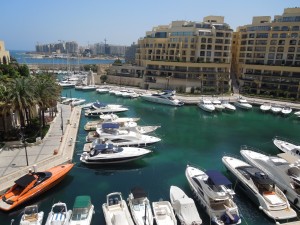 Comedy
If you're looking for something a little more light-hearted, the Malta Amateur Dramatic Club is performing 'Secret Bridesmaids Business' at the St James Cavalier in Valletta. The play is a comedy and centres around a bride the night before her wedding day and the escapades of her bridesmaids who must decide whether to tell her about her less-than-perfect husband. More comedy can be found at Eden Comedy's 6th Stand Up Comedy Night on the 24th May at Eden Cinemas featuring top comedians from around the globe.
Leave your Comments
Share
May Events in Malta

,