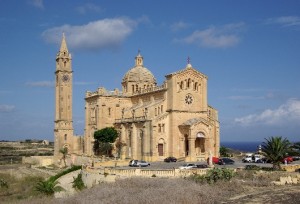 A predominantly Roman Catholic country,
Malta has over 360 churches, that's roughly one for every 1,000 residents.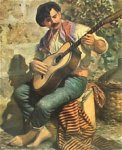 A traditional form of Maltese music is known as Ghana. It is comprised of folk guitar music,
usually men, taking it in turns to debate in a sing-song voice.
The lyrics are improvised and debates are usually friendly yet challenging.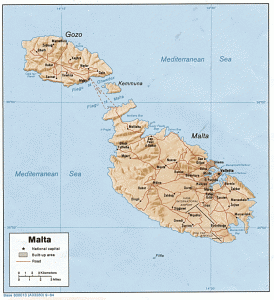 Did you know that Malta is 316 km squared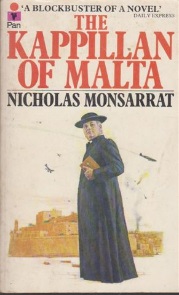 If you're looking for some interesting books
with the Maltese Islands as a backdrop,
consider reading the following;
The Kappillan of Malta by Nicholas Monsarrat
The Sword and the Scimitar by David Ball
The Jew of Malta by Chrisopher Marlowe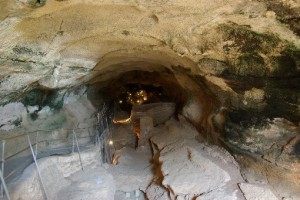 The earliest evidence of human habitation in Malta
was found in the Ghar Dalam Cave.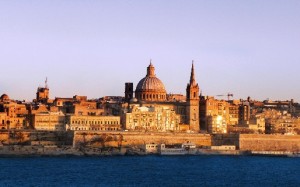 Malta's capital city Valletta,
is named after Jean Parisot de La Valette,
a Grand Master of the Order of Knights of St.John.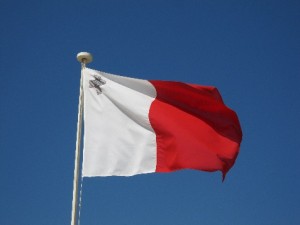 The flag of Malta is a simple red and white flag
with the George Cross in the top left hand corner.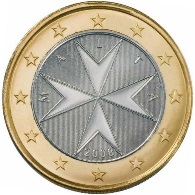 In 2008, the Euro became the Maltese currency,
following the island's accession in E.U in 2004.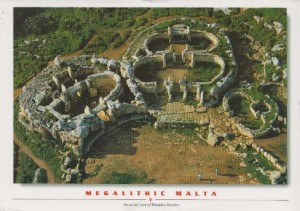 The temples of Ggantija trace
back their foundations
to atime period before
the Egyptian pyramids.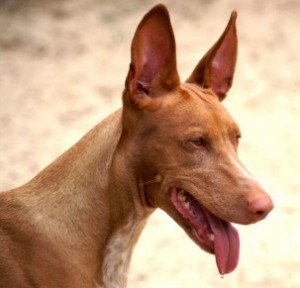 The beautiful and elegant Pharoah Hound Dog
is Malta's National Dog.
In Maltese the breed is called Kelb tal-Fenek.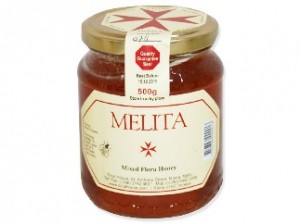 Malta was earlier known as Melita,
meaning the island of honey,
by ancient Greeks and Romans.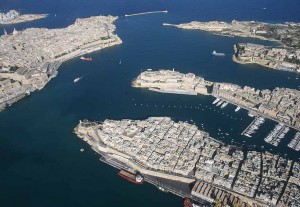 Malta's Grand Harbour boasts of being
one of the best natural deep –water harbour in the world.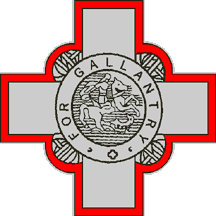 In 1942 Malta was awarded with the George Cross,
by King George VI for bravery.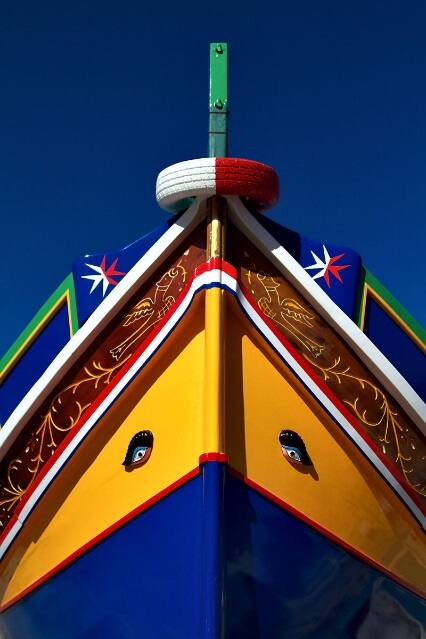 The two main symbols that are synonymous with Malta
and its people are the Maltese Cross and the Maltese boat.
The Maltese cross was used by the Knights of Malta.