…at St Peter's Pool, the choice is yours!
This semi-circular natural pool at the tip of Delimara Point is surrounded by flat, limestone rocks with cliffs on both sides, and between them, the azure waters of the Mediterranean glint in the sunlight. It's one of several unique natural features on Malta and definitely a must-see whether you love nature, swimming, or snorkeling in crystal-clear waters, or simply soaking up the sun while enjoying the adventurous spirit of others!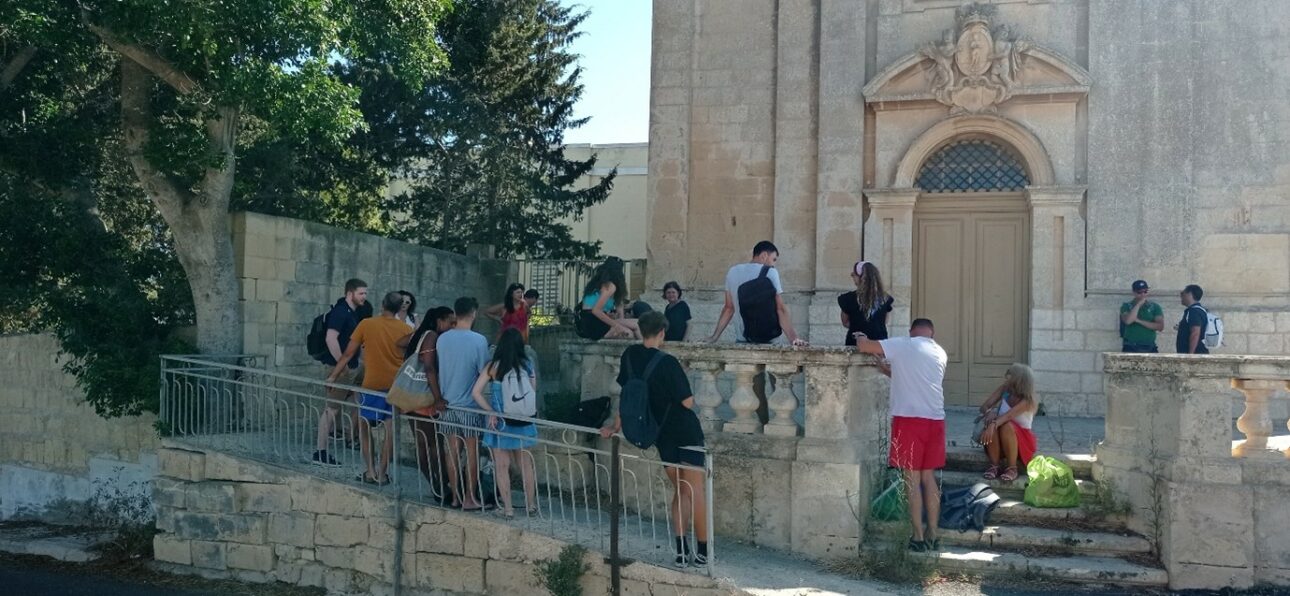 Our coach dropped nearly 50 excited students at the top of the main road where shuttle buses took us to the start of the path leading down to the pool a short distance below.
We saw people sunbathing on the flat rocks around the pool, but what really grabbed our attention was the lively atmosphere created by people enjoying themselves around the pool.
Some of our students enjoyed the scenery and relaxed in the sun, while most students, regardless of their age, chose to spend their visit swimming and enjoying the natural surroundings. One student told me, "It's a paradise for those who seek thrills. A remarkable place to connect with nature." Cesare had been here six years before and wanted to revisit – he did.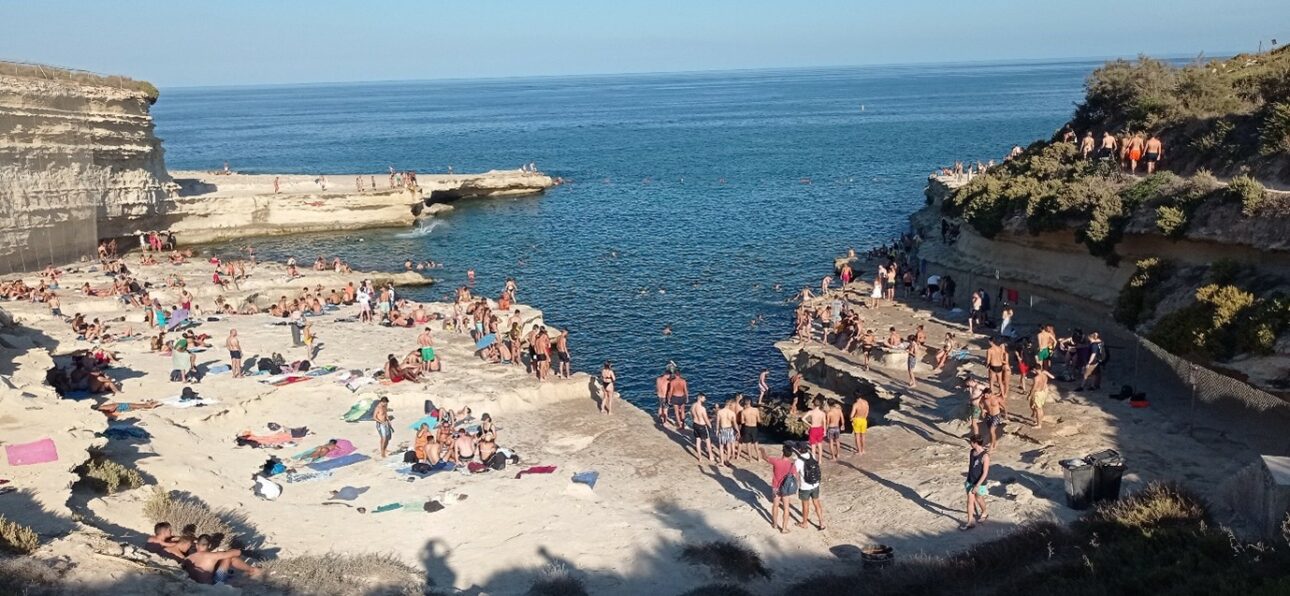 For some students, it's their first time at such a location, and they take a while to adjust to the experience. If you just want to swim or snorkel, don't worry – ladders are available for easy access into the sea.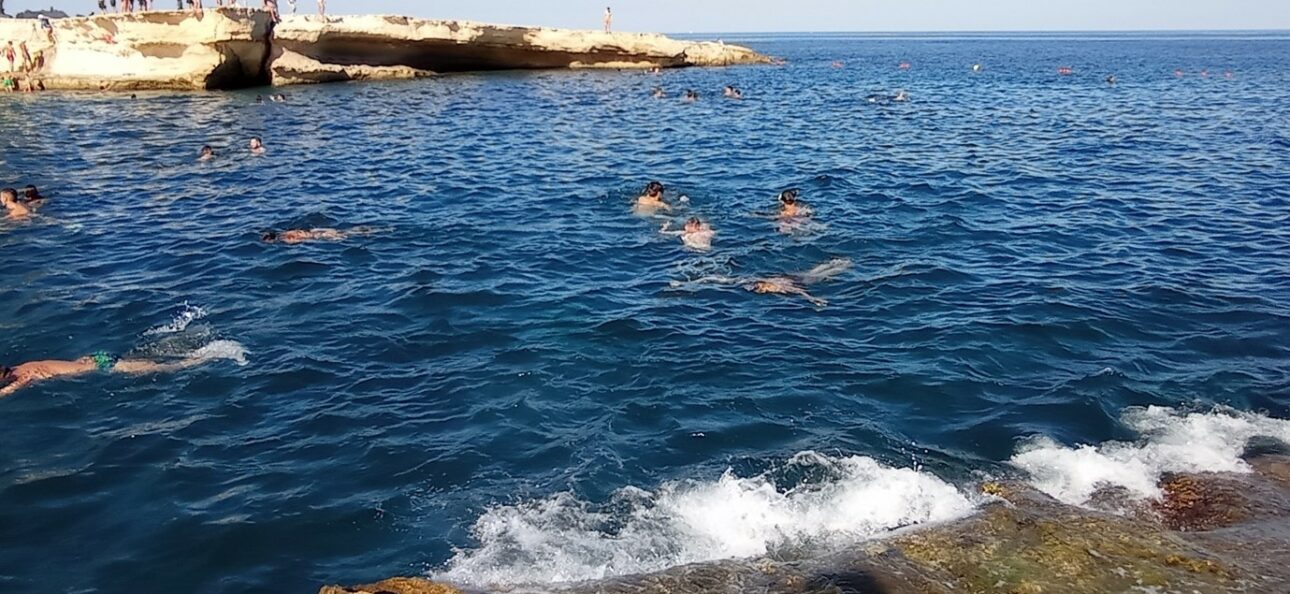 Whether you jump in or simply enjoy the ambiance while you swim or sunbathe, St. Peter's Pool is a fun and social way to spend some relaxing time after class. Hurry down to reception and secure your spot for the next trip! See you there!