Nomination of the winner of the 4-week IELTS scholarship at Maltalingua
Maltalingua once again offered a free 4-week IETLS scholarship just over 6 months ago. The longest and most valuable scholarship the school has offered since it opened over 10 years ago!
Worth 2,000 euros, the scholarship offers you free English courses, IELTS preparation courses, free accommodation and access to the full leisure programme, airport transfer, and much more.
The IELTS (International English Language Testing System) is a standardised English test for determining the language level of non-native speakers who wish to study, work or live in an English-speaking environment. Both for career paths and for gaining admission to various English-speaking universities, the IELTS certificate helps individuals to advance. It is recognised by more than 9,000 institutions worldwide, as proof of competent English language skills. To pass this test, Maltalingua can help!
Maltalingua has once again received over 10,000+ applications from all over the world, something our team is very proud of!
We are happy to announce that we now have a lucky winner who has been selected! We congratulate her and welcome her warmly to Malta and to Maltalingua for a 4-week IELTS scholarship….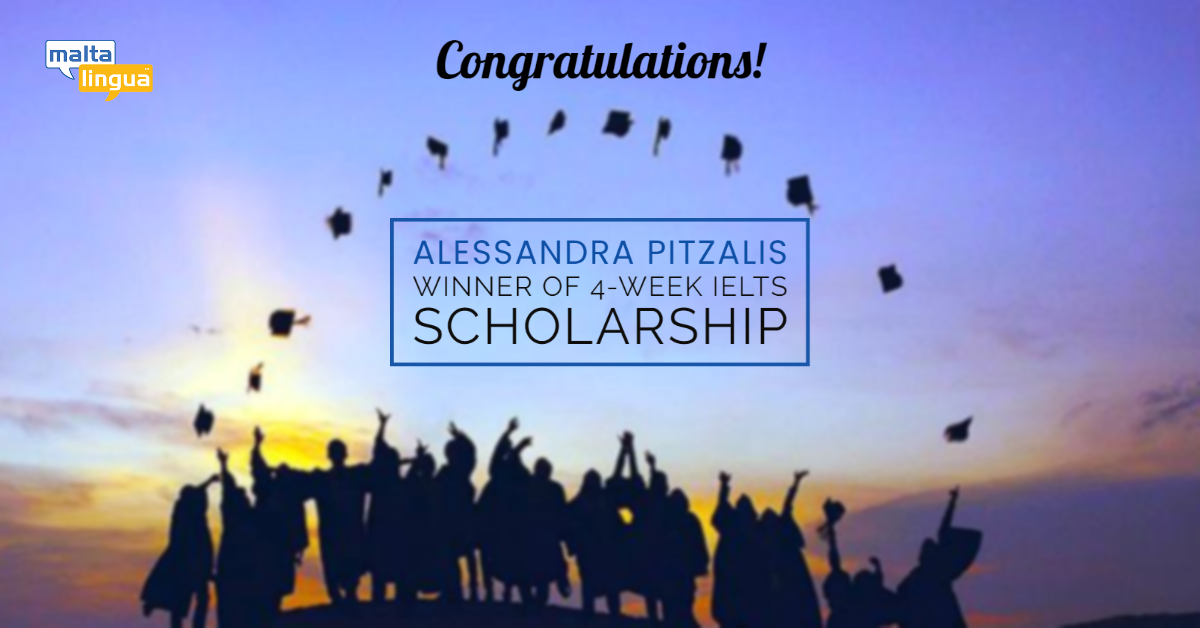 Congratulations to Alessandra Pitzalis from Sardinia! We look forward to welcoming you to Matalingua.
We would like to thank everyone who applied for this scholarship and look forward to another opportunity to win a scholarship here at Maltalingua soon!
Maltalingua offers this scholarship to give back. The next period for applications for such a scholarship will probably start in mid-August and will remain open for another six months. We are looking forward to your application and are more than happy to welcome you to Malta and Maltalingua!