Share
We are pleased to announce that Maltalingua has been awarded the internationally recognized, and prestigious EAQUALS accreditation for Excellence in Language Education.
EAQUALS (Evaluation & Accreditation of Quality in Language Services) is an international accreditation which is a very important recognition for the school and the local EFL industry in Malta.
We were thoroughly assessed across twelve different categories which measure standards at the school and its services, our English language courses, the working conditions of employees, the welfare of the students and the publicity information provided. Maltalingua has been awarded points of excellence in 8 of the 12 categories.
The inspectors identified points of excellence in the following categories:
1. Management and Administration
2. Teaching and Learning
3. Course Design and Supporting Systems
4. Learning Environment
5. Client Services
6. Quality Assurance
7. Staff Profile and Development
8. External Communications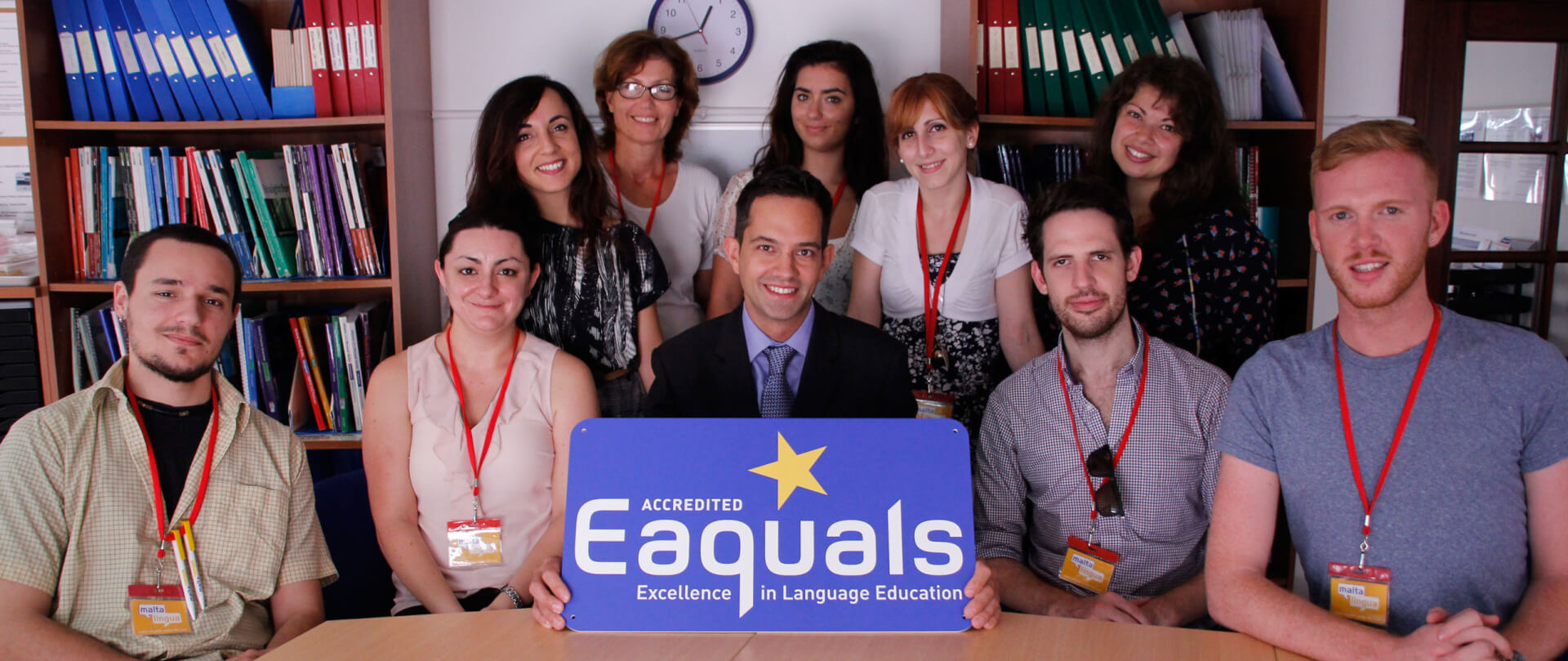 Despite the additional pressures of high season, we decided to invite the inspectors in summer 2014 which would allow for both the adult and junior programmes and individual centres to be evaluated simultaneously.
Martyn Ellis, one of the principal visiting school inspectors for EAQUALS reported that despite opening its doors as recently as April 2012, Maltalingua have made impressive progress in a range of key areas in establishing itself as a language centre with clear principles and high service standards.
Mr. Ellis also reported that Maltalingua can already be considered as a provider of a high quality learning experience, with good standards of accommodation and social activities for both adult and junior students.
EAQUALS schools are recognized by CSN – the Swedish Board of Higher Education for the allocation of study abroad loans and grants. In Italy, the Progetto Lingue 2000 gives credit to EAQUALS courses as additions to school and higher education. In Switzerland, a number of companies require EAQUALS certification for in-company language teaching.
Leave your Comments
Share
Maltalingua is now accredited by EAQUALS

,