Share
Whether visiting Malta to enjoy the island's spectacular natural beauty, experience its ancient history explore its fascinating culture or all of the above, there's always something to keep you busy outside of the classroom and help you practise your newly-acquired English skills, and June is no different. Here's a summary of what's going on in Malta this month…
Music
Every Wednesday evening in June the beautiful courtyard of the Palazzo de Piro plays host to renowned Jazz musicians Adrian 'ir-Russu Brincat' and Dominic Galea. For something a little more diverse, the Earth Garden Festival runs from 31st May to 2nd June and features a variety of performers at the Ta'Qali National Park. The 26th June sees the annual MTV festival in Malta with acts such as Rita Ora and Rudimental already confirmed, this year's even promises to be as big as previous years'.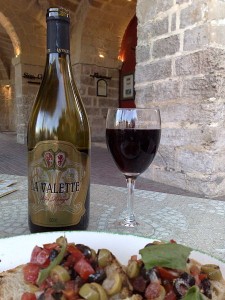 Food
Saturday the 1st June sees the town of Haz-Zabbar celebrate the Malta International Food Festival. This event is an opportunity to sample dishes from six different areas of the world including, of course, Maltese food. The professional chefs will ensure that you experience authentic flavours complemented by four guest bands as well as an open mic session.
Art
For the art fans, English-born artist Chloe Jayne Waterfield is showcasing her work in the Art Instinct Exhibition in the Cavalieri Hotel. The exhibition runs from the 6th June to the 15th July and her work focuses on the influences of the natural world and Palaeolithic art in modern times.
Leave your Comments
Share
June Events in Malta

,