Interested in taking a language course or even better, travelling to learn a language in a foreign country? Here are some tips that you could use to persuade your boss on doing this.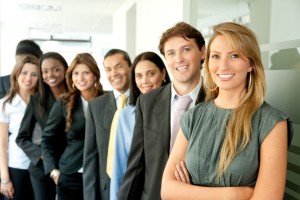 In many countries it is actually within your right to study or educate yourself by taking a course or even travelling if need be. In some European countries such as Germany www.maltalingua.de/bildungsurlaub-malta/ and France www.maltalingua.fr/dif/, this is actually enforced in the law therefore being recognized in these country. Costs for such programmes may also be tax deductible.
Here's what you should tell your boss in order to convince him/her to send you on a language course abroad:
Personal development is cheap
Your personal development should be seen as an important aspect in the eyes of your employer. Let's face it, being sent on a business trip to improve your language skills and with it the culture and services it offers is way more eye opening and interesting than being offered job training or team-building.
Also work from your place of residence
In this day and age it is still very possible to part-time study while work. Internet is now a global necessity, so whether on a long term or short term trip, you will still be able to work while learning your new language.
Make your company more competitive
A series of studies has shown that language skills increase the competitiveness of the company, both locally and internationally. This is strongly believed by the EU, particularly in the importance of language skills for European companies.
More business students, be one of them
Language schools are also receiving more and more business clients who are sent form their place of work to better the language needed, so why shouldn't you?
International networking
In schools there are also special business meetings to help discuss their networks and for professionals from a wide variety of sectors, whilst also improving their language being studied. So important work topics can also be discussed.
This will help you give a better understanding of a companies' culture
Attending a language course can help you soak up the local culture far easier when actually there. It is far more frustrating to learn about a culture when you cannot experience this first hand.
This will also make you happier
According to research done by the University of Warwick, happier employees are more productive employees. Thus if your boss has to send you on a language trip, you will be far happier than being stuck at your desk. This will lead to acquiring skills improving your personal life and work life therefore leading to more productivity.
Organization, no problem
There are many language schools that have thousands of different clients all seeking a professional experience. This said, it is almost certain that every school will offer the very best that it possibly can to make an exceptional stay as certain as possible.
This will make you more attractive in the eyes of recruiters
At the end of the day learning to speak more languages is not only beneficial for yourself, but also for your career life. It has been proven that being able to speak more languages can improve your work chances and a higher salary. (You might want to mention this.)
So now that you know this, its time to sit down with the big man and talk about your next learning experience.