Situated just five minutes walk from some of the most highly recognised diving schools in Malta, lies the classrooms of Maltalingua. This, as well as the exceptional climate, allows students to turn studying the English language into an exciting holiday. By day, students have the opportunity to delve into the world of English language learning in a friendly and relaxed classroom setting. Whereas by night, exploring the many feasts which adorn the Maltese streets.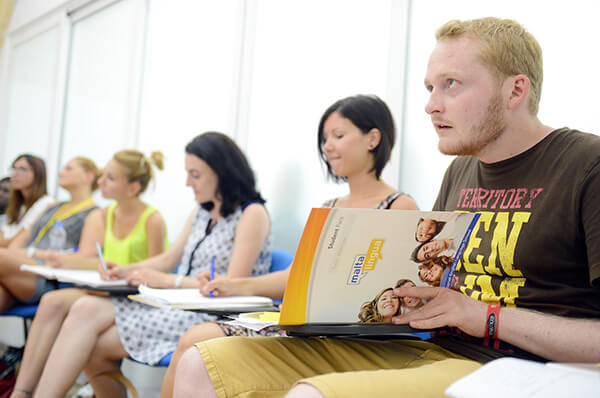 Early morning classes at Maltalingua allow students the time to study whilst providing them with the opportunity to explore the natural underwater wonders of Malta and its sister islands. You will have the chance to practise your English in a real-world setting. All three of the islands offer an abundance of reefs, wrecks, and caves suitable for all levels of diving.
Since the collapse of the iconic Azure window in 2017, adventurers have been travelling from all over the world to dive through the famed film set often associated with TV series such as Game of Thrones. Spread in a range of 16 to 100 feet in depth, the arch has fallen into an array of canyons and passageways which would appeal to those who want to explore the underwater world.
Across the island, you will find other stunning diving locations such as Għar lapsi. The vibrant blue waters of these shallow caves offer beginner divers a chance to explore at a pace convenient to them. Um al Faroud, a ship which was sunk in 1998, is situated on the shores of Għar Lapsi. The ship covers a large area which is home to a variety of fish and marine life.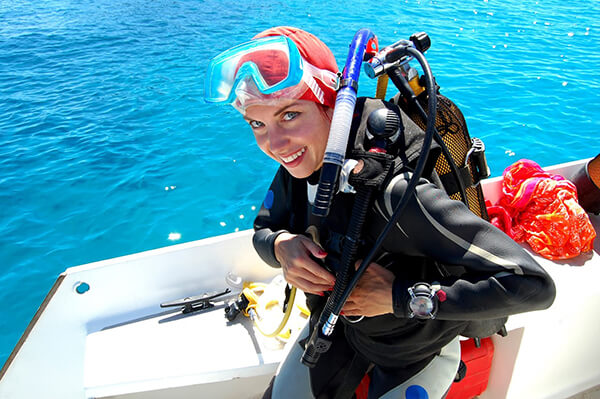 If your preference is to upskill whilst on a language holiday, there are numerous schools offering internationally recognised diving qualifications at a competitive rate. The flexible classroom times at Maltalingua allow students to dictate their own schedule, with the possibility for intensive or private 1-1 lessons available from early morning until late afternoon. Private lessons can be tailored to suit the individuals' needs and could incorporate the language of diving.
Whether your beginning to dive or you are a pro, combining language learning and diving in Malta really is the dream combination!