July is just around the corner and Malta is heating up and buzzing with life. Sunny blue skies and temperatures reaching 35⁰C create the perfect opportunity for swimming all around Malta, Gozo and Comino.
The Farsons Great Beer Festival is held from the 27th of July to the 5th of August. Definitely one of the best festivals held every summer here in Malta. Not only do tourists get to taste our local beers such as CISK, but also the opportunity to try other world renowned beers. The Farsons Great Beer Festival is held in the small village of Ta' Qali with the ancient city of Mdina as its backdrop.
It's a festival that is all about good music, good food and, of course, good beer, definitely one not to be missed. It is a free 10-day festival filled with lots of entertainment and activities, and a large selection of bars offering food and drink. Numerous live performances featuring hot local musicians and bands can be enjoyed on the open-air stages.
Mu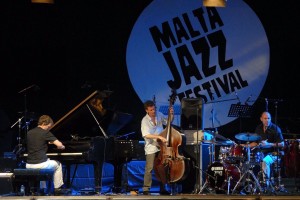 sic:
In the middle of July we have the Malta Jazz and Rock Festival which is held from the 17th to the 19th. This is a three night concert full of international jazz music being held beneath Valletta's stronghold, revealing a beautiful scenery of one of the nicest man made harbours world-wide. Fans of jazz music will gladly take this opportunity to spend beautiful evenings with world-famous artists this month.
If Jazz is not your thing, just around the corner from the school is Malta's entertainment hub of Paceville – the town that never sleeps.
The Maltese islands have over 30 different beaches and bays. Surrounded by water, it rarely takes more than one hour to reach a destination of your choice. Whether in Gozo, Comino or Malta you are never far from the crystal clean blue waters perfect for water sports, snorkelling or simply sipped on an ice cold beer!
The boat depart Sliema front at around sun set and these twin masted wooden ships motor out of Valletta harbour and head along the eastern side of Malta up the coat to the islands in the north. Propelled with pulsating music and high spirits the Turkish gullet spends time in the Blue lagoon for a swim and then returns back to Malta at around mid-night. A great way to wind down after a week of study.
Come and visit us at Maltalingua and experience the difference!