Tag Archives:
karaoke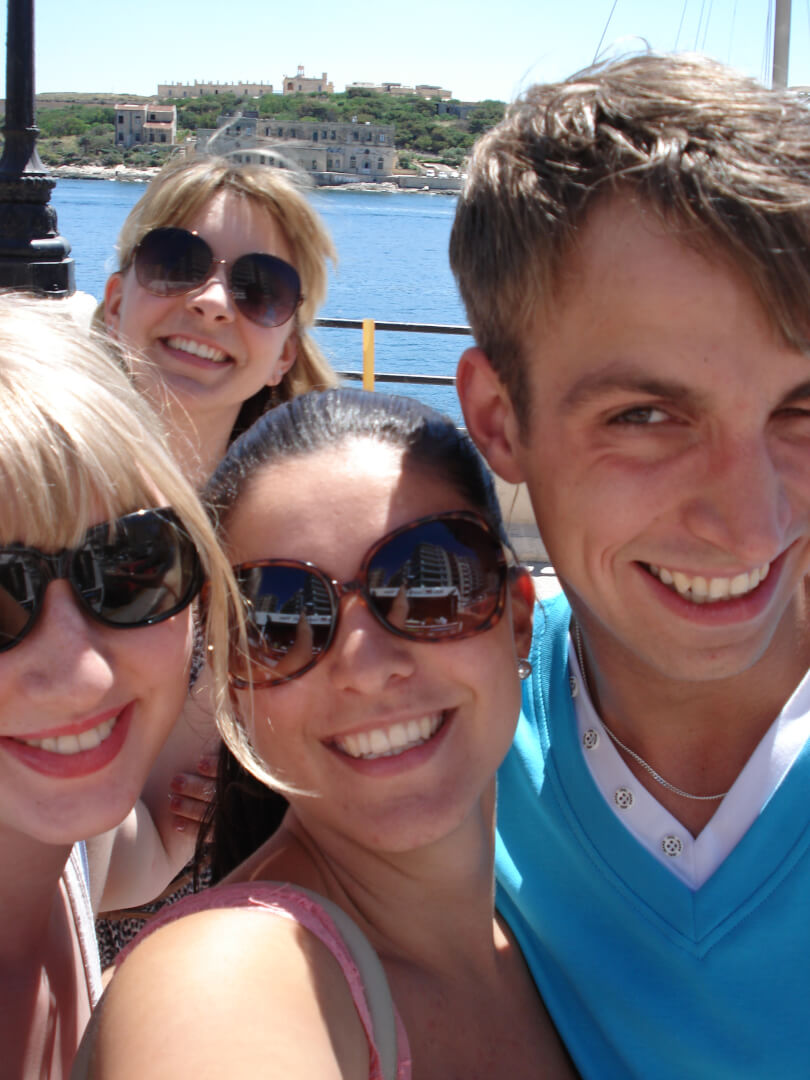 Memorable
After arriving in Malta at the start of March 2012, Malta has given memories that shall be cherished for many years to come. Not only was it about moving from London to a new country, it was about being part of a team to start a brand new project and open the latest English Language School, called Maltalingua.
In the space of a few weeks, we managed to complete all of the finer details which had been in preparation since January. The school was ready, we had the desks and chairs, the books had been delivered and our teachers had been recruited, and we were eagerly awaiting our first arrivals.
Atmosphere
On 2 April 2012 we warmly welcomed our first students through the door. Now the school had come alive, and since then more than 500 students from more than 15 different countries have studied at Maltalingua. Some have chosen General English, other have preferred Business English and those looking to study at university abroad have taken our IELTS Preparation course. However, the one thing that they have all shared is the vibrant community.
Students are invited to taste Maltese food at the weekly welcome party on the rooftop by our private pool, and take part in the social activities programme, including sports, culture and evening activities, all in the company of our teachers. Perhaps some of the most memorable have been the fireworks in Valletta and the melodic sounds of the karaoke night in St Julians with over 50 students and teachers!
Location
Maltalingua is situated in St Julians, which is arguably the most popular destination for English Language students in the Maltese Islands. With over 300 days of sunshine and approximately 70,000 English language students arriving in Malta every year, it has been a pleasure to experience the Maltese atmosphere from such a great location.
Not only that, the school is based in a traditional and charming Maltese building with character and personality. The building has been tastefully renovated to offer modern classrooms, and as the school has grown, the classrooms and the facilities have improved too, including the addition of a self-study room and a library.
Teaching
At Maltalingua we have developed a detailed teaching programme with the latest materials. However, the credit for our students' classroom experience must also be given to our staff. We are fortunate to have a great team of qualified teachers, who care about the students and provide the opportunity for them to develop and practise their language skills in a welcoming environment. They have received a lot of good feedback and some are still in touch with previous students, and the memory lives on.
And next…
After an amazing first year, we have welcomed 2013 with open arms, with new goals, new ambitions and the same enthusiasm. Perhaps some of the most exciting projects are the addition of two more classrooms to our school in St Julians and the introduction of the brand new junior programme (aged 12-17) which is due to start in March.
We would like to express our gratitude to previous students for choosing Maltalingua and look forward to welcoming them and new students in the future.
Michael Brewster
Director of Studies
Leave your Comments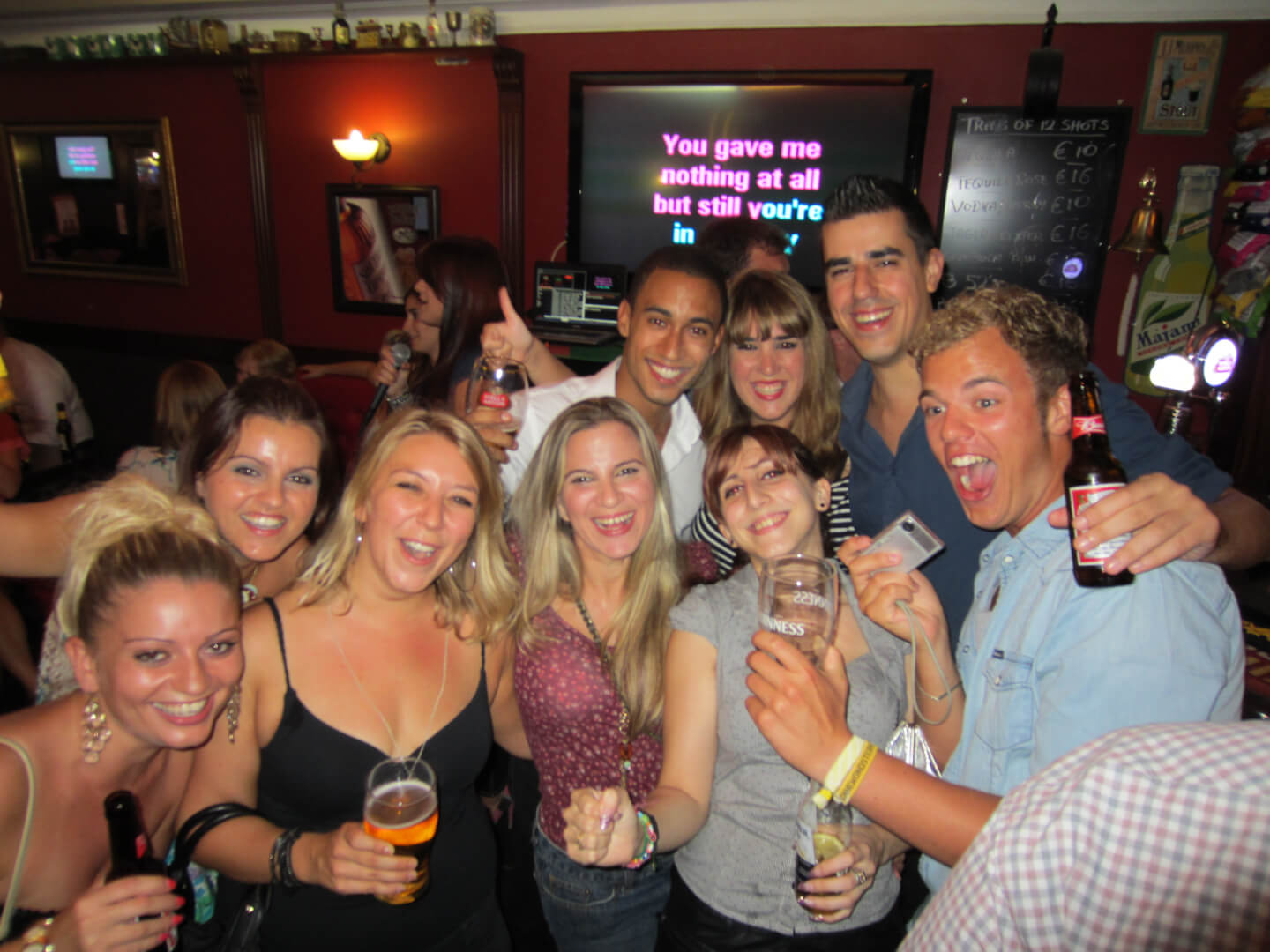 We were all set for another night of karaoke, and this one was the big one.  We've always found it to be popular in the past, but this particular karaoke event had the biggest turnout to date, around 45 students and 5 teachers.  Both students and staff were excited and couldn't wait to start belting out tunes.
We eagerly arrived at the bar, some of us ordered drinks, while others started dancing the night away to the beats the DJ was playing. Every table in the bar was taken by our students, and everything was going to plan – great atmosphere and certain to be awesome evening. Then, the nightmare began – we found out that the karaoke machine had stopped working. We had two options: we could have either simply enjoyed the night in each others' company over some drinks and chats, or improvise and go for plan B. Too bad, we didn't have a back-up plan.
Luckily Michael took action the moment he arrived and came up with plan B in an instant by searching for another karaoke bar in the vicinity. After a couple of trial and errors, he was successful and managed to find a bar just right around the corner. So we quickly gathered all the students to tell them the great news. Needless to say, everyone was ecstatic to find out our initial plan to sing along to some great tunes was not ruined. So we all happily went to the newly found Irish karaoke bar, where we were welcomed with a lively atmosphere. We literally filled the bar – leaving no space for any newcomers to take our place on the stage! We all drank, danced and had a fantastic time till the early hours of the morning. This was truly a great karaoke event, revisited in every sense of the word!
Written by: Michaela Griscti
Leave your Comments