Share
The Maltese islands are packed full of unique reasons why you should choose to study English. Imagine finishing your lessons, laughing with new found friends from all corners of the globe and heading down to the beach for an evening swim. What could be better?

According to recent figures, Malta is one of the happiest countries in the world! So, it really is no surprise that people are turning to this tiny island to begin or continue their language learning journey.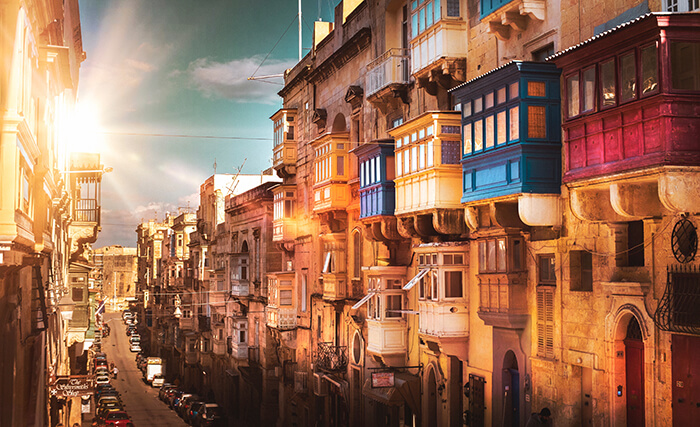 Here are some reasons why Malta is the best place to study English;
With great weather and so many exciting leisure activities just on our doorstep, the study-life balance in Malta is great. Post lesson activities allow students to continue practising their English whilst also exploring the hidden gems of the island. Maltalingua language school creates its own activities programme with new and interesting activities updated every week. Even if you decide to come alone, you will never be truly alone if you engage daily with the afternoon and evening activities. Meet new people, practise your language skills and soak up the sun! What could be better?
As a country previously under British rule, English has continued to be an official language alongside Maltese. Although the British left Malta in 1964 when the islands gained independence, the language has well and truly stayed.
Finally, Malta has opened its doors to travellers from all over the world which adds to the vibrancy of the land. With such a rich mix of people all exploring the island, students can really mix with all different cultures and nationalities whilst improving their language skills.
So what are you waiting for? Get your free quote today and start improving your English.
Leave your Comments
Share
Why Malta is the dream location for a summer language course?

,