I managed to make time for a trip to Malta and I got the chance to spend one day in Valletta. It was a choice I will never regret thanks to the sheer amazement I felt thanks to everything I saw! The capital of Malta, Valletta, is attached to the military order and hospital of St. John of Jerusalem, Knights of the Order of Malta. These were based here from 1530 until 1798 and left a large footprint as the network of spacious and neat streets and numerous monuments. Churches and palaces, museums and theaters, gardens and squares were almost completely preserved with their original features. The city has hardly changed since 1798 when the gentlemen left off.
We started the visit in the gardens of Upper Baraka from which we were offered magnificent views of the fortified cities against Valletta. The bad is that there was too much sun and it was difficult to get good pictures because they burned out. But I was delighted to have this good time. It was really beautiful to be there. We strolled through small town. I found it strange to see so many decorations but also very amusing.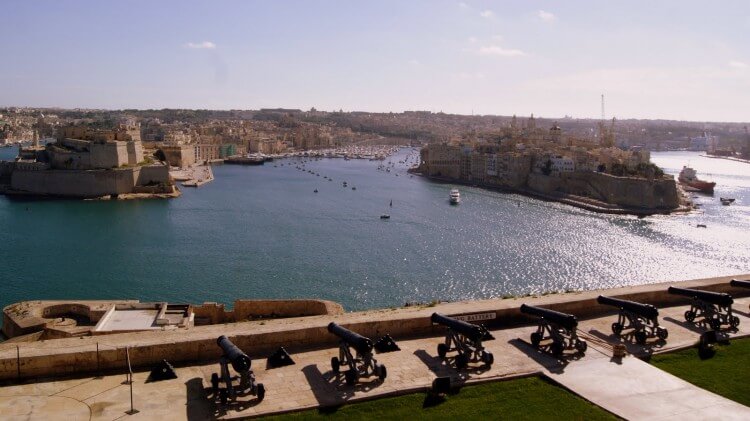 On the streets of Valletta it was easy to realize the country's cultural mix. There were restaurants offering pizza as Sicilia is very close, British phone booths, Marian figures everywhere and street signs with Arab sounding. In Malta there are two official languages, English and Maltese which makes Malta a great travel destination for English learning students. Thanks to this my experience was much better as communicating was easy. I´m sure that language students traveling to Valletta would love it thanks to the bilingual background of this country. Afterwards, we entered the Co Cathedral of Saint John. All that was painted inside was for someone as proof to enter the Order of the Knights of Malta. The whole cathedral is built for them and has eight chapels representing each of the languages ​​of the Order. They are the chapels of France, Provence, Italy, Germany and Aragon! It was really fascinating to see all this.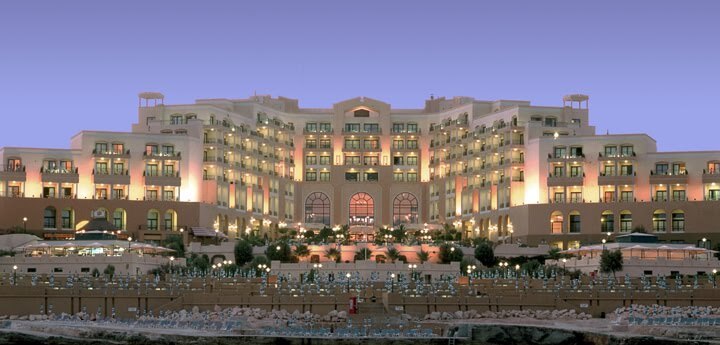 If you look on the ground there are many figures of skeletons and skulls. Beneath each of them is a buried knight. How noble! Finally we visited the Grand Masters Palace, the presidential palace where we saw the armor, a meeting room of the ambassadors of Malta and numerous paintings depicting the failed Ottoman invasion. This was our last stop and we were very tired but at the same time extremely excited to have lived such a marvelous day.
The three islands of Malta are in a strategic location in the Mediterranean. As a result they have been hotly contested and have been held by Phoenicians, Greeks, Carthaginians, Romans, Byzantines, Arabs and the Order of Knights of Malta. At night after finishing with Valletta we went to the city of Vittoriosa in a small boat. For dinner we ate noodles with seafood accompanied by a Maltese Chardonnay Caravaggio in the restaurant overlooking the harbor RivieraDella Marina. Finally we took the last moments of the day with light to the Senglea Island Gardens near Vittoriosa where we caught the sunset. Everything was so amazing but there was still a long journey! What a fantastic day in Valletta!