The Maltese people love to party and so do the thousands of people who come to visit the islands each year. It seems like every week there is a great event to go to. If you want to know about the best ones then continue reading our list of the top 10 Malta events 2016.
St.Patrick's Day – 17th of March
The feast of St.Patrick's has turned into an awaited national event here in Malta. The Maltese respect theirfellow Irish and their beliefs. Celebrated for hundreds of years, St.Particks is a worldwide event, which brings all nationalities together to celebrate this feast. Nevertheless in Malta, this is highly celebrated in Spinola Bay in St.Julians, where the streets come to life with music, food and of course a lot of drinks. All in all, it's just a fantastic time.  
Malta International Firework Festival – 16th, 23rd & 30th of April
Another event which is increasing in popularity every year is the Malta International Fireworks Festival. It is an incredible spectacle, not only for the female romantics but for anyone who appreciates the talent of such art. The fireworks are synchronized with music, creating a powerful hair-standing sense of awe. This is held in none other than the beautiful Maltese Grand Harbour, where thousands of on-lookers stand together looking up at the sky at this beautiful spectacle.
Malta Music Week – 24th to the 29th of June; Isle of MTV – 28th of June
The Malta Music Week marks the end of another scholastic year and the start to another fabulous summer ahead in Malta. The M.M.W is a week filled with parties in different locations and vibes for all. This is a truly magical week full of freedom and enjoyment. The biggest party of them all is by far the Isle of MTV, which has been running in Malta for the last 10 years. This is held in a large open-air square, attracting over 50,000 people from across the globe. A free live concert by top performers, creates the BIGGEST FREE FESTIVAL IN EUROPE!
Sliema Arts Festival – 15th till the 17th of July
The Sliema arts festival is another event full of summer vibes, sun and music. Situated right on the Sliema promenade, this little stretch of land is filled with artistic events for three days. The works of art include freestyle art work, reggae music, live bands, and the super electro swing set which always gets everyone dancing. With the summer moon and music in the air, this truly is magical Malta.
The Marsovin Wine Festival – 15th till the 17th of July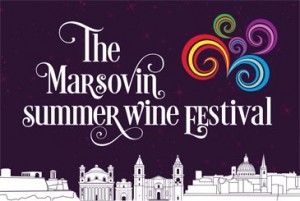 If you have never tried Maltese wine before, you should! The Marsovin Wine Festival takes place at Hastings Gardens in Valletta and is a great opportunity to try a different variety of grapes and speciality food all in one evening. This 3-night event will give wine enthusiasts a taste of Maltese wine, whilst listening to live bands and trying our special Maltese food.
The Malta Jazz Festival – 22nd till the 24th of July
The Malta International Jazz Festival takes place every year in July. A line-up of top international and Maltese artists present an eclectic mix of jazz styles from the current music scene. In recent years, world famous artists have performed under star-lit skies during this festival which is held over two nights in Valletta.
Farsons Great Beer Festival – 22nd till the 31st of July
After a week of scorching summer heat, what better way to unwind and relax than with a cold refreshing beer? The Farsons Great Beer Festival is Malta's largest summer event where families and youngsters come together for a great night out. It's all about good music, good food and, of course, good beer. Thousands of visitors come to this free 10-day festival every year. The programme is filled with live entertainment and activities, together with a large selection of bars offering a mix of international food and drink. Definitely something to look forward to!
Malta International Arts Festival – 10th of July till the 3rd of August
Art is music, art is dancing and singing and art is creativity – it is not only a drawing in an art gallery. At the Malta International Arts Festival, local and foreign artists perform side by side. The diversity in performances attracts a mix of ages and cultures – all entwined in one night of entertainment and fun. Enjoy food and drink as music fills the air and the summer moon fills the sky above.    
Feast of Santa Maria – 15th of August
This feast is widely celebrated in many Catholic countries. On the eve of this holiday in Malta many people organise parties. Pool parties, boat parties and even international DJs fly down to create a night to remember. On the feast itself, family and friends spend the day together, feasting and enjoying each other's company – on the beach, or on a boat or by the pool while enjoying a tasty barbecue and a cold beer.
Malta International Airshow – 24th and 25th of September
The Maltese international air show has been taking place for over 10 years. Fighter jets, helicopters and specialised planes from around the world fly to Malta, some just for display whilst others (such as the Red Arrows) perform a spectacular display of aerobatic manoeuvres. Every year, this event attracts a large audience of all ages. Many families come with their children, to see these big, expensive machines up close.  
Which of our top 10 Malta events 2016 will be the best? Let us know what you think in the comments box below.