While summer is undoubtedly the busiest season here in Malta, over that past few years we've noticed a real increase in the number of people coming in the winter. There are several reasons for this: the islands are more peaceful, the class sizes are smaller and the prices lower, but for many people the most attractive thing is the chance to get some winter sun.
When the weather in Northern Europe turns cold and grey many eyes turn southward to our little Mediterranean Island. The thought of getting some winter sunshine and topping up their tan while topping up their English can be very enticing for many people.
In the winter months the islands are noticeably quieter and significantly greener. This makes exploring the Maltese countryside even more enjoyable. On a sunny winter day, the water looks clearer, the sky seems bluer and the air feels fresher. It's not unusual for the temperature to go over 20 degrees Celsius, perfect for taking a hike around the beautiful coastline and dramatic cliffs on the west side of the Islands.
The sea is at its coldest in January and February, too cold for most to swim, but you do see a few brave people out challenging themselves. However, on the nicest winter days sunbathing next to the sea is still a popular pastime. You might even see some people out having a BBQ with friends.
Other great activities you can do in Malta in the winter include: quad bike tours of Gozo, shopping in famous fishing village of Marsaxlokk, watching historical re-enactments, boat trips to the beautiful Blue Grotto and many more.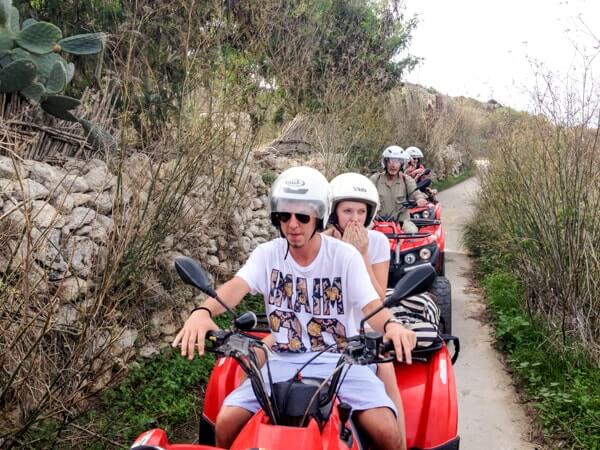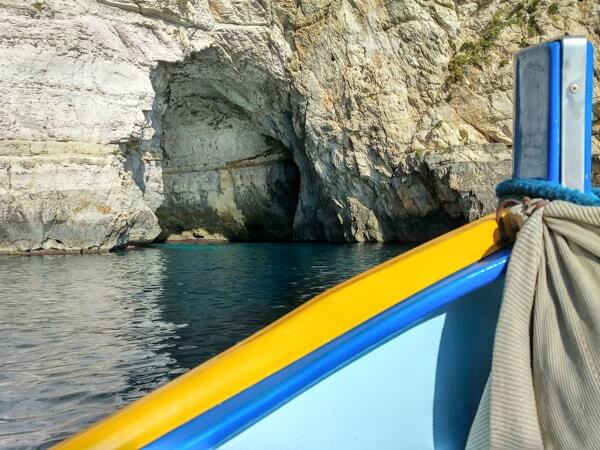 The Maltese love a good celebration and being a strongly Christian country means Christmas is a really special time of year here. The decorations are spectacular and there is a real feeling or excitement and anticipation throughout December. The picturesque streets of Valletta look particularly beautiful when dressed up for holiday season.
Being the sunniest country in the EU certainly means Malta has a lot to offer winter travelers. The chance to absorb some sunshine, boost your vitamin D levels and explore the culture and countryside at a slower pace makes it an especially attractive option.
Have yo been to Malta in the winter? What did you like best? Leave a comment below to let us know.