Share
Want to study English under the sun? We've got some good news for you!

Good news for those coming from a non-EU county who want to travel to Malta to learn English. From now on students who study for longer than 3 months are allowed to work in Malta!
The rules? It's quite simple. Firstly, your language study has to be for 3 months or longer. You can work part-time with this Visa (maximum 20 h/week).
This Visa is valid for the duration of your course, plus an extra seven days. The new system will allow students to work as of the 13th week after their arrival. The work licence is issued once the student visa is approved and the student can apply once they find employment.
Students must attend a minimum 75% of classes to obtain the special Visa, and follow the rules enforced by Jobsplus. (a Maltese organization responsible for employment in Malta)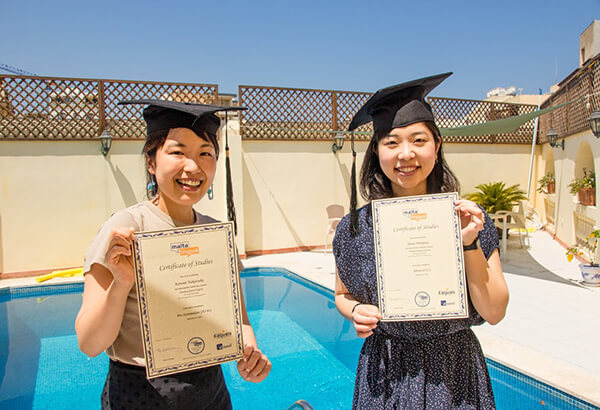 Do you want to stay in Malta for even longer? No problem, you can get a visa for 6 months if you complete a full-time course at the higher-education level, which will allow you to work a maximum of 20 hours a week while you look for a job. You can apply when you find a job relevant to your studies and your gross salary equals 1.5 times the national minimum wage.
For more information, you can always contact your embassy in Malta or give us a call today (+356 2742 7570).
Malta is one of the most popular destinations to learn English. Since English is one of the official languages in Malta, it is the perfect destination to practice your English daily and become familiar with the language.
A language journey to Malta is something not to be missed. Culture, history, beautiful sceneries and several events make this island the perfect destination for tourists and students who are eager to learn. Malta was a British colony for several years, and you can still find several remnants of this period, such as the typical British telephone booth.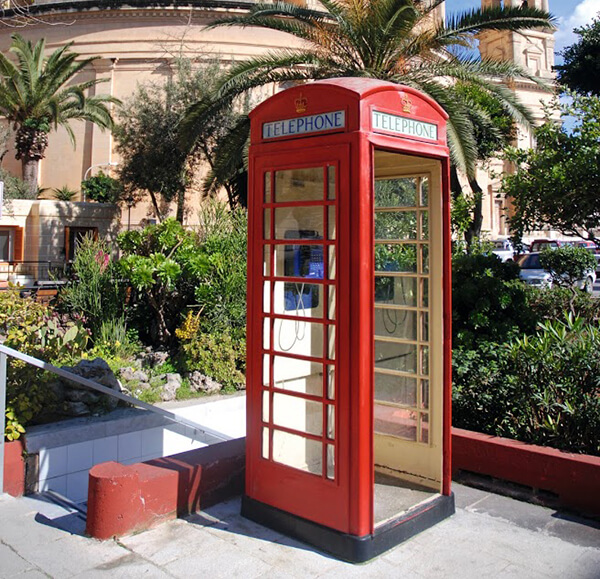 Many students dream of studying abroad and this new legislation will make it a lot easier for students outside of the EU to go on the language adventure of a lifetime.
In 2017 Malta reached an absolute record with 87,190 students who visited this beautiful island to study English.
Learning English and want to put your linguistic knowledge into practice at the same time? What a great idea, the best way to learn a language is to use it every day! That's Maltalingua School's mentality too. At Maltalingua we teach inside and outside the classroom.
We are convinced that students will learn the most by using English all day, every day, and interacting with other students and native speakers from all over the world. Within our school walls, we motivate our students to communicate in English, no matter their mother tongue and level of English.
Naturally, our dedicated and motivated staff is always on standby to help out in several languages.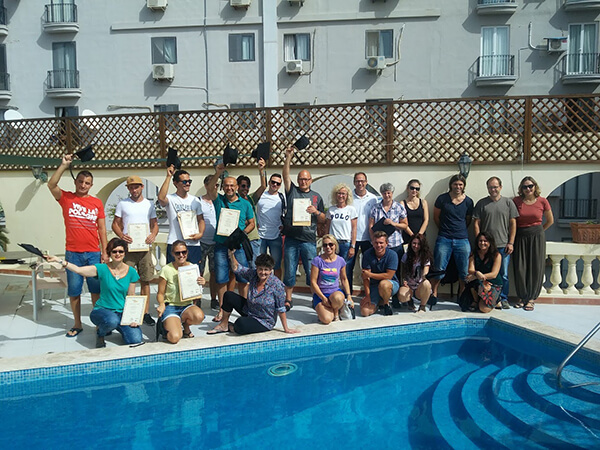 Maltalingua is one of the only language schools on the island that is run by British management, with a rooftop terrace and pool, not to mention the fun, interactive activities that are organized daily on a weekly schedule.
Every Monday we host a welcome party, including Maltese appetizers, for new and old students to meet and mingle.
Discover more about Maltalingua on our website.
Leave your Comments
Share
Student Working and Employment Rights Malta

,