Malta has reached Herd Immunity
Details have emerged from fresh weekly data issued by the European Centre for Disease Prevention and Control (ECDC) that Malta has the lowest Covid-19 infection and death rates in Europe.
As of Monday the 24th of May over 70% of the population of Malta has been vaccinated, therefore reaching herd immunity, with only 74 active cases, and 2 cases reported today, it feels like the light is finally at the end of the tunnel!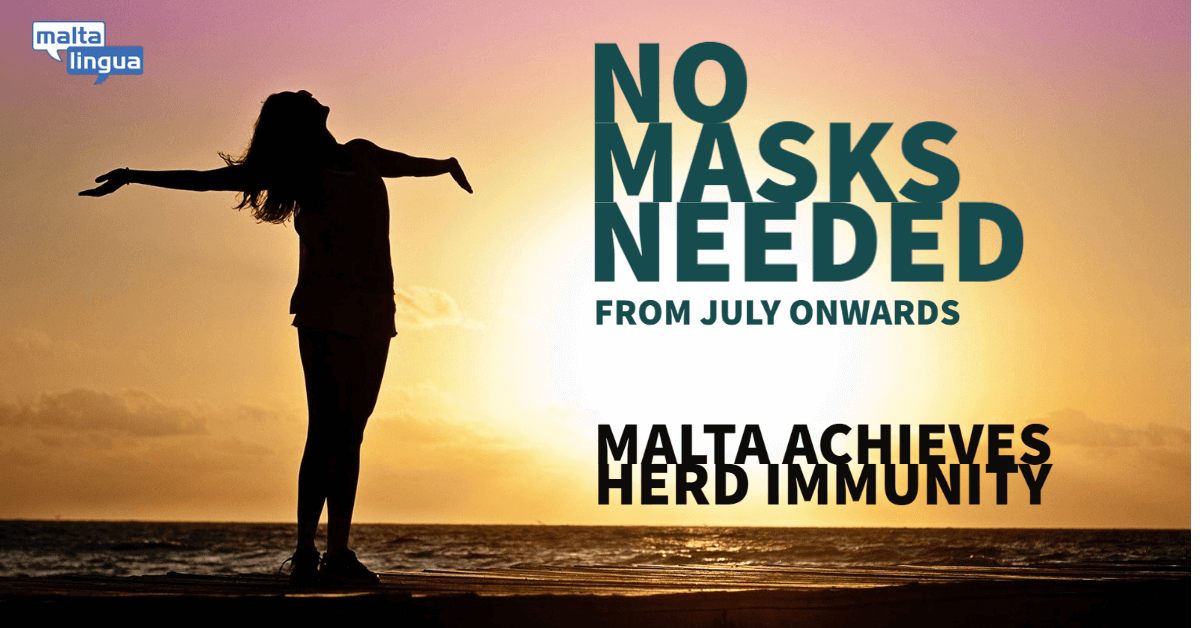 This leads to more good news!
As of July, it will no longer be a requirement to wear a mask outdoors alone or with one other vaccinated person. For now, it is still necessary to wear a mask in groups of more than 2 people indoors and outdoors except at the beach where it is no longer mandatory to wear a mask from the 1st of June.
Following this news, we can also announce that as of today all restaurants are open until midnight (with bars reopening on the 7th of June), gyms are allowed to reopen, as well as indoor and outdoor swimming pools.
Voucher update
Maltalingua students can still qualify for up to €300 in vouchers to spend freely, that are redeemable across the Maltese Islands. The vouchers are available when you choose to book a 2-week language course or more. All you have to do is book your flights and course and send us the details!
At Maltalingua the safety of our students and staff come first! We are extremely happy to announce that almost all Maltalingua staff will be fully vaccinated by the end of May! We will continue to follow the regulations announced by the health authorities, to ensure that you have a safe, wonderful and memorable experience with us in Malta.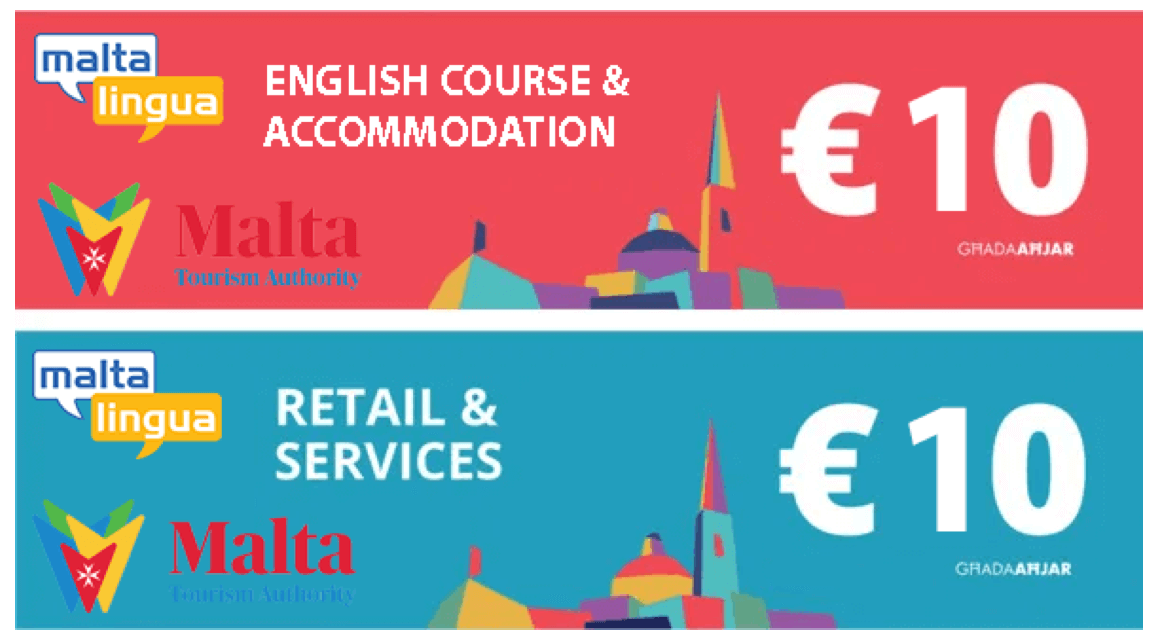 If you have any queries regarding this article or would like some general information about booking your English language course with Maltalingua, get in touch!